Beyond greenhouse gases: Transforming project design through impact measurement

Co-produced with Capgemini, you can now read Forum for the Future's latest report to explore how businesses can adopt this methodology and go beyond calculating current emissions to inspire transformative project design and decision-making.
Share the report with your network, and join the conversation on Twitter with #BeyondGHG.
If you would like to find out more then get in touch with us at [email protected]
As global warming and climate change impact our planet, Capgemini is focusing on becoming part of the solution.
Capgemini is committed to choosing a path to net positive and are keen to co-innovate with their clients and partners in that journey.
Next-generation supply-chain management is imperative in addressing a business's true impact on climate change.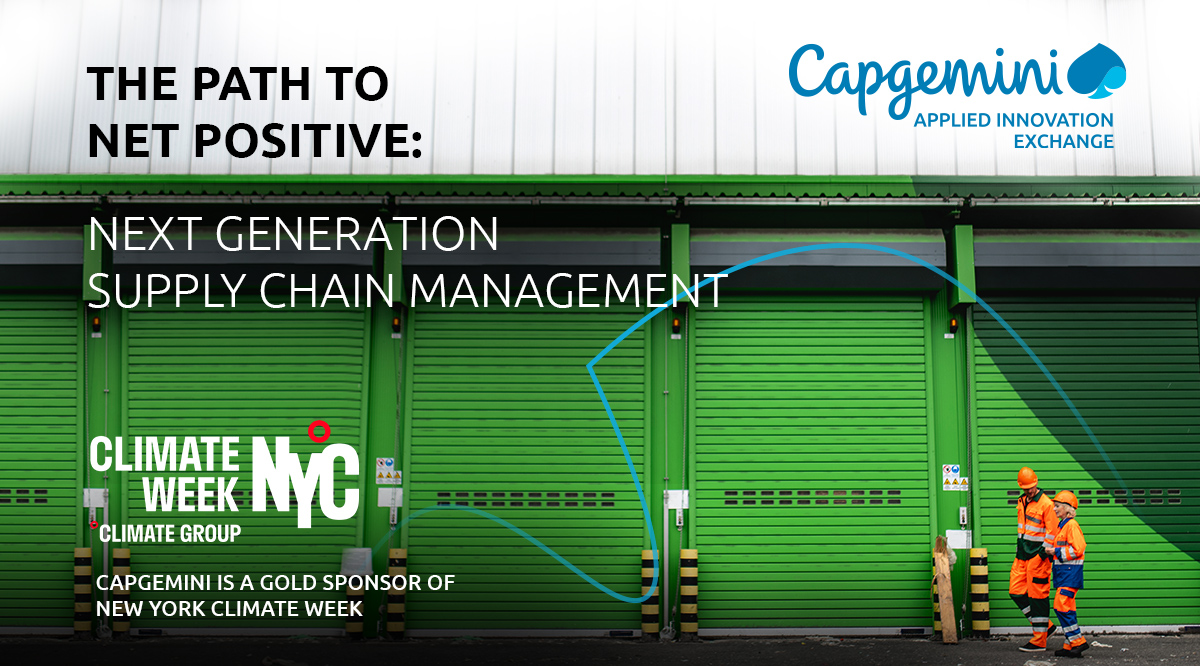 Dr. Sally Uren was a keynote speaker along with Dr. James Robey, Global Head of Sustainability at Capgemini, and Sol Salinas, Global Executive Vice President at Capgemini during Climate Week NYC to explore how technology can provide transparency in complex supply chains. During this event, wealso discussed Web 3.0, including blockchains and smart contracts-enabling technology that can provide transparency and traceability of Scope 3 carbon tracking of products and services in complex supply chains.
This hybrid event featured speakers such as Evangeline Marzec, Kieren James-Lubin, Adam Schafer, Greg Urban, MBA, MSc, Mathew Yarger from Capgemini's Applied Innovation Exchange's ecosystem who are changing the game in supply chain management.
If you are interested in learning more and joining this exciting discussion, watch the recording here!