Co-authored by Alisha Bhagat and Valentina Toledo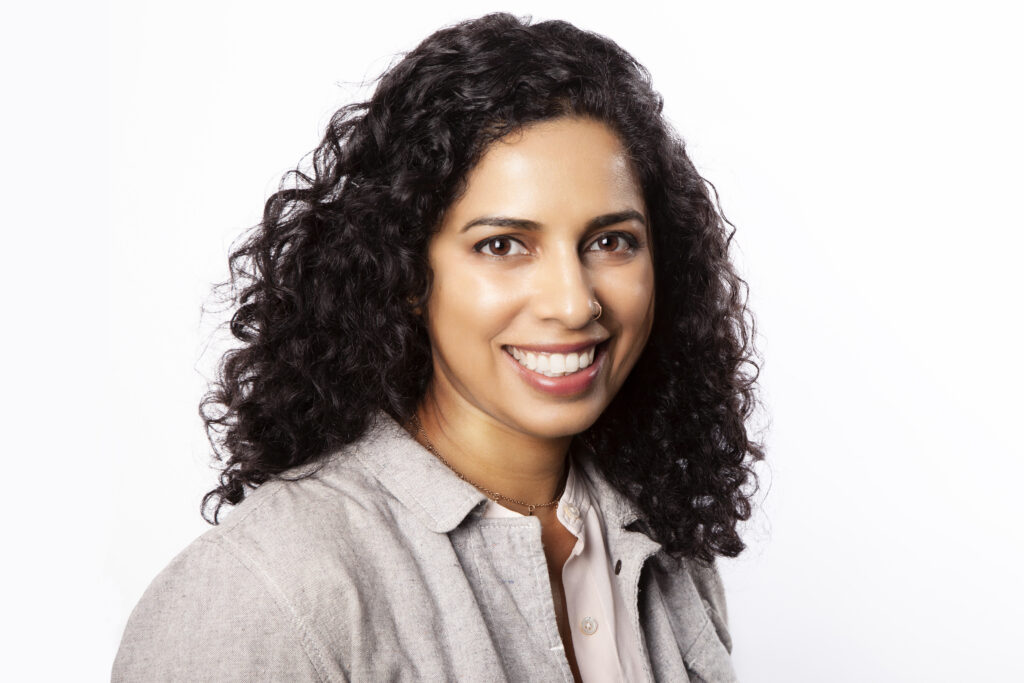 Forum for the Future's Alisha Bhagat, Futures Lead, and Valentina Toledo, Change Designer joined hundreds of futurists in Dubai for the inaugural Dubai Futures Forum. They share key highlights and takeaways on bridging the role of innovation and tech-led futures with a crucial systemic lens to fundamentally challenge and redesign pre-existing structures.
---
Over two days in October 2022, hundreds of futurists from around the world gathered at the Museum of the Future in Dubai for the inaugural Dubai Future Forum (DFF). The Forum had multiple goals – to convene futures practitioners, to bring in leaders utilising futures in government and civil society, and to showcase ideas that will ultimately change the future.
At Forum for the Future our goal is to accelerate the shift to a more just and regenerative future – one that prioritises human and planetary thriving. Our new strategy is guided by the view that we need to harness the power of futures thinking to enable the deep and lasting transformation of critical systems. In Dubai, Alisha Bhagat and Valentina Toledo from Forum for Future brought this perspective to conversations in the futures community.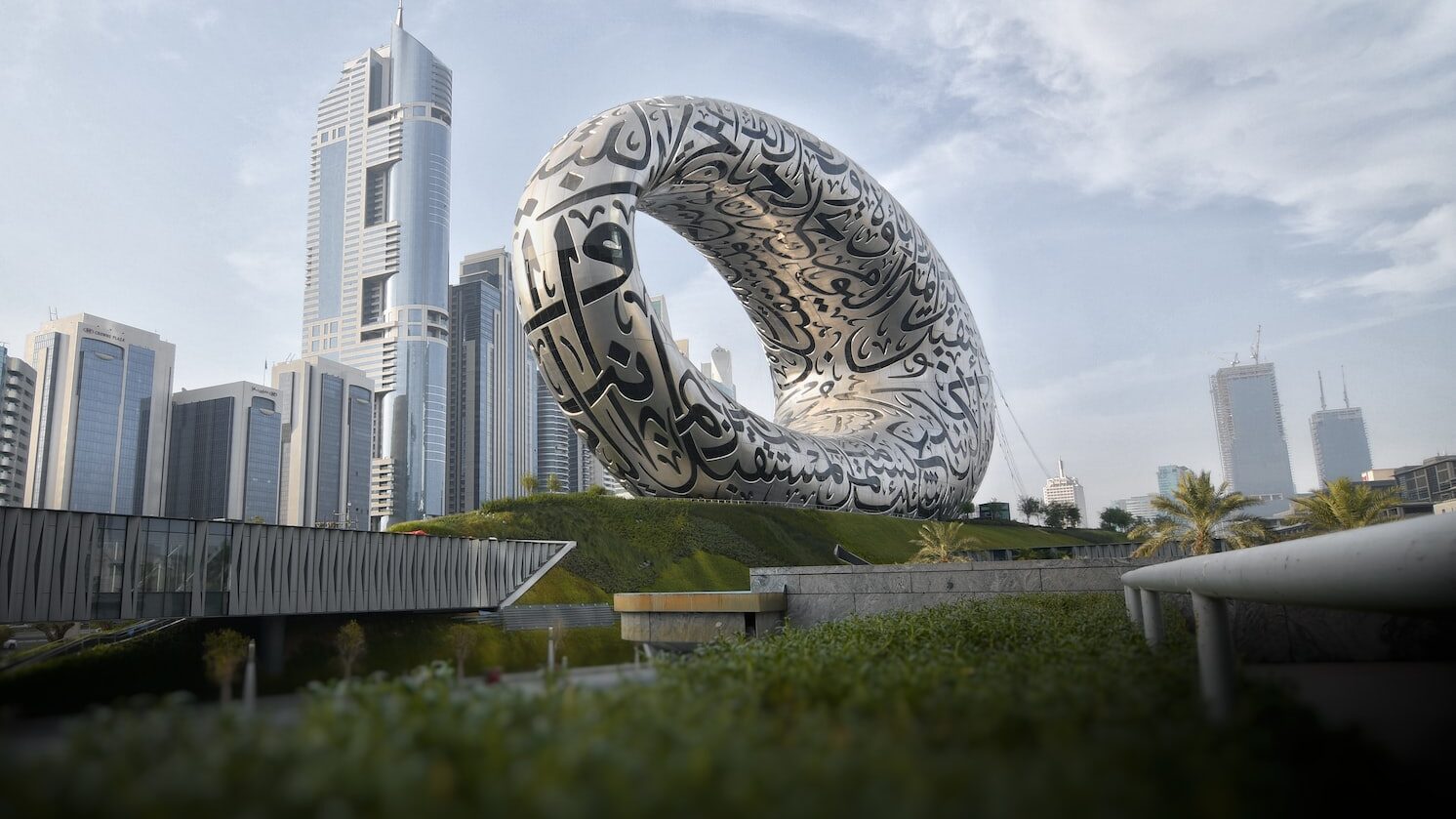 The DFF presented technological solutions for both the short and long term, from digitising government services to terraforming Mars. However, to ensure that these technologies are not just futuristic but lead to and are part of a better future, we need to reimagine some of the fundamental ways in which we relate to one another, to resources, and to the planet. By connecting some of the technological developments with deep systemic changes in the way we structure the future, real change can begin to take shape.
Innovation that will shape the future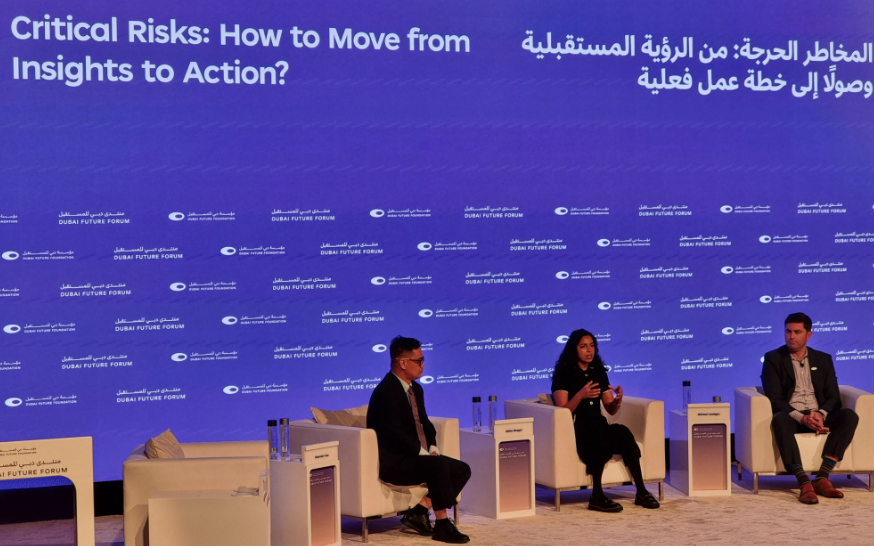 Many of the conference sessions focused on innovations and technologies that could have system-wide implications if they were to scale.
---
The need for systemic change
Several sessions focused on the human side of the future, and what human and planetary thriving might look like.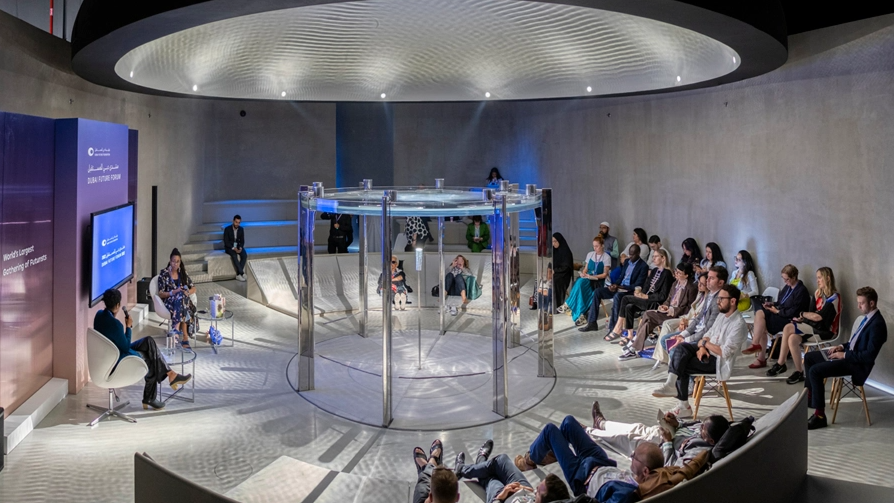 The need for intergenerational fairness:
Catarina Tully from the School of International Futures and Joana Lenkove from The LEGO Group, spoke about the increasing interest in intergenerational fairness – namely, "the idea that governments and decision-makers need to start paying closer attention to the impacts of policy decisions on the interests, needs, rights and wellbeing of future generations." Examining decisions through this lens both at the government or business level, allows us to understand how these decisions will affect all of today's generations as well as future generations. This allows us to build intergenerational solidarity and resilient systems that think long-term.

DFF also heard from key actors in the Welsh government about the The Well-being of Future Generations (Wales) Act where public institutions, the government, local authorities and local communities have a legal duty to work differently to prioritise the wellbeing of future generations and think about Welsh prosperity in the long-term.

The need to decolonize the future:
For the future to be just, there is a need to recognise and reflect on the legacy of structural inequity that we have inherited. One legacy is that of colonialism, a system that brought with it a mindset that land, labour, and resources exist to be forcibly extracted and consumed. We can see evidence of this mindset everywhere, from the way we as citizens are turned into consumers, the exploitation of people and resources from the global South, and our views on work, productivity, and health.

Alisha Bhagat, Futures Lead at Forum, spoke with author Dr. Nnedi Okorafor about the need for new narratives about the future. Nnedi spoke of her work as centering the stories of non-Western people, and showing a vision of the future that tries to break out of those established frameworks. For those of us working within global systems such as food, energy, and business, how might we bring a decolonized mindset to our work, and challenge mindsets that are no longer future-fit? How can we ensure that we do not perpetuate historical injustices and empower change actors to work in collaboration with community stakeholders?

The need to reframe our values:
Impactful decisions in policy, economics, and business are made based on GDP growth or lack thereof. Many at the DFF spoke about the urgent need to reframe GDP as an indicator of success it is flawed in many ways. First, it does not take into account human happiness and well-being. Second, it assumes that countries have the potential to grow forever.

One panel explored how we will define wealth in the future – as knowledge, as good health, or as access to nature. An exhibit at the Museum of the Future, Al Waha, focuses on the future of wellness through immersive sensory experiences that bring participants greater awareness of their bodies. How might health, wellness, and other sources of value, replace outdated measures of worth such as GDP?
---
So What?
A fairer, more technologically enabled, and diverse future is possible, but we need to ensure that we are collectively working towards a future where justice and regeneration are at the core. How are we catalysing exciting technological developments so that they are in service of a more ecologically sound and socially just world?
If we do not fundamentally change the rules of game of the systems we operate in then exciting technological developments will always be in service of our current and historically unequal systems. Innovations in biotechnology such as life extension or migrating to another planet may only be available to global elites, creating undue stress on resources and exacerbating inequality. These technologies have such transformative power for a better future, we must harness their potential and ensure we design justice and regeneration into their DNA.
Our world is at the edge of its ability to sustain us – the latest UN Environment Gap report staunchly informed us that there is no credible pathway to limit global warming to 1.5C and that current emission pledges, if delivered in full, will see temperatures rise to 2.5C leading to catastrophic extreme weather events globally. Given the realities facing us, as futurists, we need to envision a better future while also asking ourselves hard questions about how our current ways of interacting with each other, with our environment, and with our global resources will need to change.
Examining future technology with a just and regenerative lens raises a series of hard questions for us to grapple with:
Will anti-aging technology be accessible to everyone, or only an elite few?
Is the monetization of our data by big businesses unfair?
Should we be directing funds to terraforming Mars when investment is critically needed on Earth to shift towards a sustainable future?
How do we ensure that the renewable energy transition accounts for environmental, social and human rights impacts?
How do we adapt our regulatory space when we are no longer living within a stable climate?
How do we build the capacity of policymakers and governments to reject linear projections of the future and begin to think about complexity and disruption as the new status quo?
Read more