In the post-pandemic world, the intersection of vulnerabilities has become more apparent and openly acknowledged. Two interconnected systems – climate change and human health, were in the past treated like isolated problems. We now better understand these as systemic problems that are deeply intertwined. Climate change, and its resultant impacts on our economy, food system, and environment has devastating consequences for human health.
We are seeing the rise of infectious diseases such as COVID-19, monkeypox, and a more aggressive flu season. We are also seeing the emergence of long-term impacts of chronic air and water pollution. More and more people live in zones that are now more vulnerable due to climate change, from coastal areas to overheated cities. There has also been a rise in eco-anxiety among people, mental issues, and general poor immunity due to the lack of access to nutritious food.
To help make sense of what we are seeing, the Forum Americas team held a monthly scanning session around the intersection of climate and health.
---
New Health Threats
Last month, hurricane Ian brought with it a storm surge that unleashed 13 feet of water on the coast of Florida, destroying entire communities, businesses, and agricultural land. The hurricane was one of the top five hurricanes to ever hit the US and did an estimated $60 billion dollars worth of damage. In addition to the immediate loss of life and livelihood, Ian inundated water infrastructure with a deadly flesh-eating bacteria that has killed eight people so far. Microbiologists are saying that these types of bacterial infections which were previously very rare, could be on the rise due to climate change.
On the other side of the world, in Delhi the mosquito level has jumped to nine times normal levels, a change attributed to urbanisation, and residual DDT(insecticide famously responsible for malaria)in the environment. The streets are filled with mosquitoes at night and in addition to the infectious disease transmitted by mosquitoes, people are burning trash at night to keep them at bay. The infestation is impacting the ability of people to go to work, school, or sleep at night. There is fear that cities with similar climates in the US will also experience this vulnerability.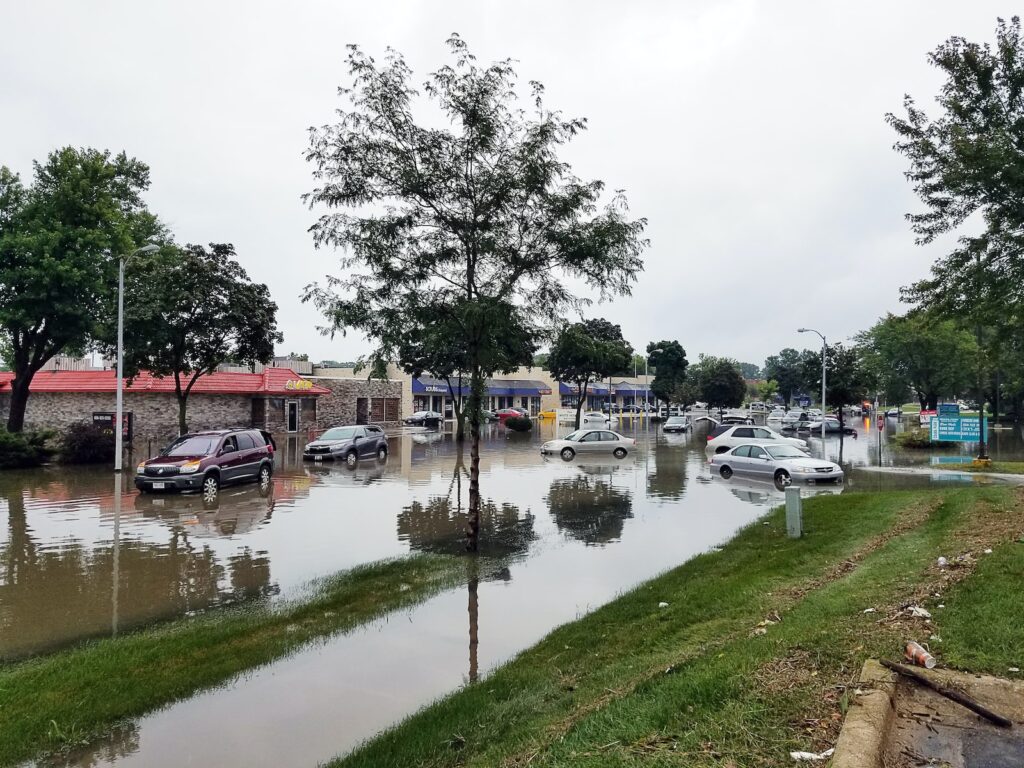 Impacts on Our Food Supply
Climate change also dramatically impacts the quality of food being produced through its impacts on critical factors such as soil health, and water and air quality. A recent study found that in several regions around the world, it is now unsafe to drink rainwater due to an accumulation of PFAS, one of the "forever chemicals" used in the production of many common items. These chemicals are also accumulating in other food products, such as dairy milk from Maine.
Another impact on food and livelihoods was felt this year when the Alaskan snow crab season was called off for the first time in history. The population of snow crabs has dropped by over 90% in the last two years and this drop is attributed to the warming of the waters these crabs inhabit. As climate change increases, there could be an irrevocable loss to other fisheries as well.
Structural Racism
In the US, low-income communities of colour, disproportionately feel the impacts of climate on their health. A recent investigation by USA Today drew the connection between climate change and worsening asthma for communities of colour. Redlining policies often forced communities of colour into less desirable neighbourhoods, those near transit lines and heavy industry. One of the most noticeable health impacts has also been on children's respiratory health.
In August, severe flooding in Jackson, Mississippi, a predominantly black city, caused system failure at a water treatment plant. Over 100K residents lacked clean water for several weeks. In October, the Environmental Protection Agency (EPA) launched an investigation into whether state agencies discriminated against Jackson, by withholding funds to update the water plant.
So What?
Climate change impacts many intersecting systems – agricultural systems, health systems, and importantly, human systems. The impacts of climate are felt most strongly by vulnerable populations who lack the ability to move to a place with clean air and water, or who lack access to uncontaminated food. As we try to imagine a more just and regenerative future, we have to better understand the relationship between climate and health and design with vulnerable communities in mind.
How can the connection between climate and health enable solutions that address both systems?
How can health solutions integrate climate into the process of healing and wellness?
How can we ensure vulnerable communities are resilient to climate change and the resultant health impacts?
As a small signal of hope, there are ways in which this connection is being made for positive ends. Nature is becoming a greater part of the healing process in the Western world as techniques such as forest bathing become more mainstream, and the environment is inherently valued rather than seen as a source of extraction.
Read more
In "What If", the Forum team imagines what the world of 2050 might look like if we have a different relationship with nature and the climate through where we live, how we nourish ourselves, and how we value health. It is clear we need everyone – business, government, and civil society, to come together to act on the climate crisis in a systematic and visionary manner.

Regional Sensemaking
Every month, our global teams gather to look for signals of change and engage in rapid generative scanning to bring you our glimpses of the future. What are the implications of these signals? What bigger trends are they pointing towards? What if these various signals of change interacted with each other? What would that lead to? We know climate change impacts will affect regions unfairly, so why not produce multiple futures catering to our various contexts – social, cultural, environmental, and more?
Want regular insights and glimpses of the future straight to your inbox?