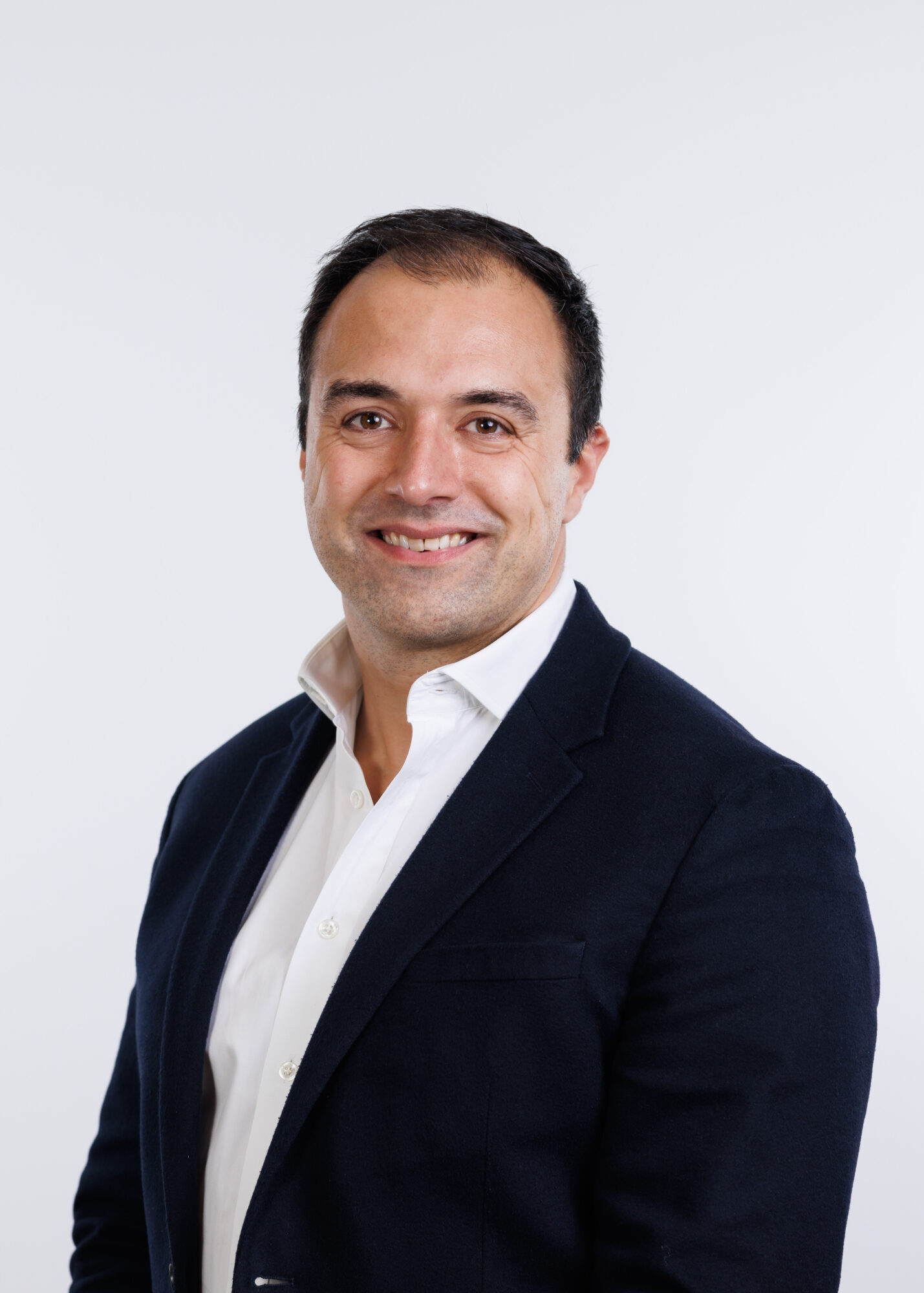 On the back of launching our new Future of Sustainability report, Courage to Transform, Forum sits down with Glyn Richards, Group Director of Sustainability at Bupa, on the need for courageous and transformative leadership. Noting the pace at which the business landscape is changing right now, Glyn reflects on the challenges the healthcare industry faces, the need to empower employees to accelerate change, and how to embed sustainability within all corners of your organisation. As we approach the 1.5°C threshold, Glyn also looks at the need for multiple stakeholders to come together – delivering impact and changing the systems on which we rely – and crucially, what gives him hope that it's possible.
---
The term 'polycrisis' is gaining traction around the world. With multiple social, environmental, and economic crises all happening simultaneously, pressure is growing on businesses to lead. It's a particularly challenging context to operate in. How are you, as a business leader, approaching this polycrisis?
The business landscape is changing faster than ever before. Having a robust corporate strategy that is purpose-led, agile, integrates with your commercial priorities and adapts to external factors can help prepare for uncertainty. This involves having clear direction, targets, and ambitions from the top which focus mindsets, drives delivery of high-quality outcomes for customers and stakeholders, and ensures the necessary transformation for future business success.
For us at Bupa, sustainability starts with our purpose: 'Helping people live longer, healthier, happier lives and creating a better world.' As a global healthcare company, we have an important role in addressing climate change and a responsibility to act now. Healthcare is a big part of the climate problem, accounting for 4.4% of global emissions. That's why our sector also needs to be part of the solution.
In 2021, sustainability was included in our corporate strategy, and in early 2022, we launched our sustainability strategy, outlining our ambition to 'make a better world' for colleagues, customers, communities, and wider society.
We know that we can't do this alone and that no business has all the answers. That's why we're also collaborating with organisations including Forum for the Future to share learnings and best practice on how to navigate unprecedented and unpredictable macroeconomic events, short and long-term trends, and ESG developments.
"We know that we can't do this alone and that no business has all the answers."
What are the most pressing short-term challenges that businesses like yours are facing right now? Is there a concern that focusing on these might derail longer-term transformational efforts – and, if so, how are you navigating this tension?
The healthcare industry is facing several challenges. Firstly, aging populations and a rise in chronic illness are increasing demand for healthcare services; healthcare is becoming more consumerised – people expect swift, high-quality care that fits with their lives; and we're experiencing major healthcare workforce challenges in countries all over the world. At the same time, the health of people and the health of the planet are interconnected, and we can't keep people healthy without looking after the planet too.
To help address these challenges, we need innovative solutions and to transform our business in the long term. As part of this, we're beginning to embed sustainability into our clinical offering – working to implement sustainability healthcare initiatives that deliver high-quality care in an affordable way while minimising the impact on the environment.
This involves taking steps to prevent people from becoming unwell by encouraging healthier lifestyles, simplifying access to care, and catching diseases early through, for example, home diagnosis and digital consultations – which help reduce travel emissions.

How can businesses accelerate transformation?
Empowering employees to accelerate transformation is vital. Your workforce is the driving force that can implement transformation throughout your organisation, and they can act as advocates for your sustainability agenda.
Businesses can take steps to equip them with the skills and knowledge to do this. For example, last year we launched our Sustainability Academy which aims to upskill our 82,000 global workforce on climate-related issues and how Bupa can drive transformative change.
Embedding sustainability within all corners of a business – from procurement, technology, risk, and finance to M&A, property, and, for us as a healthcare business, clinical and actuarial teams – is also vital. Sustainability must be elevated within corporate strategies and owned by all teams, whether that's through including climate action within financial reporting processes, business planning, remuneration practices, risk management, and governance, or by upskilling employees so that they're empowered and equipped with the skills and knowledge to help deliver a sustainable future.
"Empowering employees to accelerate transformation is vital."
Over the next five years, what will be your key sustainability-related focus areas/initiatives? What impact do you hope your initiatives will achieve?
At Bupa, we recognise that the climate crisis is a health crisis. Our sustainability strategy, which launched in early 2021, leaves no stone unturned in our ambition to build a healthier future for people and planet. The ambition is to transform our business and work with others to innovate and pave the way to more sustainable healthcare.
Our three-pillar approach ensures we're covering all angles in our efforts to be net zero by 2040. We're reducing carbon emissions from our business and value chain; driving innovations, research, and advocacy to accelerate climate action across the healthcare industry and transform the wider sector; and playing our part to regenerate and restore nature to help make cities healthier places for people to live and thrive, with an ambition to support one million people each year to improve their physical and mental health.
Business is an incredible lever for change, but we know that systems change requires all actors in a system to embrace change. Outside of your business, what would you like to see more of from key stakeholders such as government or investors?
We know that climate change is complex and cannot be solved in isolation. It's an issue that impacts everyone which means that cross-sector and cross border action needs to be taken. There are huge opportunities for key stakeholders to leverage their influence and work together, share learnings, and drive collective change – whether that's joining the UN's Race to Zero, climate coalitions and forums, or playing a proactive role in driving critical sustainability conversations at key moments during the year such as London and New York Climate Weeks and COP.
We also recognise that we're greater than the sum of our parts. We can achieve more and have a bigger impact by aligning with others across our industry. For example, we're part of Health Care Without Harm, an initiative to reduce the environmental footprint of the healthcare sector, and members of the Sustainable Healthcare Coalition, a public-private healthcare collaboration driving sustainable transformation. We also co-founded the Climate and Health Coalition with Forum for the Future, and Haleon, Reckitt, & Walgreens Boots Alliance to mobilise the private sector on this agenda.
Lastly, as we approach the 1.5°C threshold, what gives you hope?
From the momentum we've seen at London Climate Action Week and the upcoming discussions at New York Climate Week, there's a sense of real ambition and critical stakeholders coming together to address important issues. I feel optimistic that the climate crisis is an issue that many business leaders are taking seriously and that the business community has the potential to accelerate progress.
The clock is ticking. There's still time to keep global warming below 1.5°C and create a better future, but it's vital we all act now to mitigate climate change and prevent the ensuing health crisis.
"I feel optimistic that the climate crisis is an issue that many business leaders are taking seriously and that the business community has the potential to accelerate progress."
---
With immense disruption all around us, four possible futures are emerging. Keeping these four futures in mind, there is a growing call for businesses to focus on five key shifts in order to transform their purpose.

Explore all this and more in Forum for the Future's new report,
'The Future of Sustainability: Courage to Transform'.