A Dutch farm concerned about food system sustainability has developed a new approach to egg production.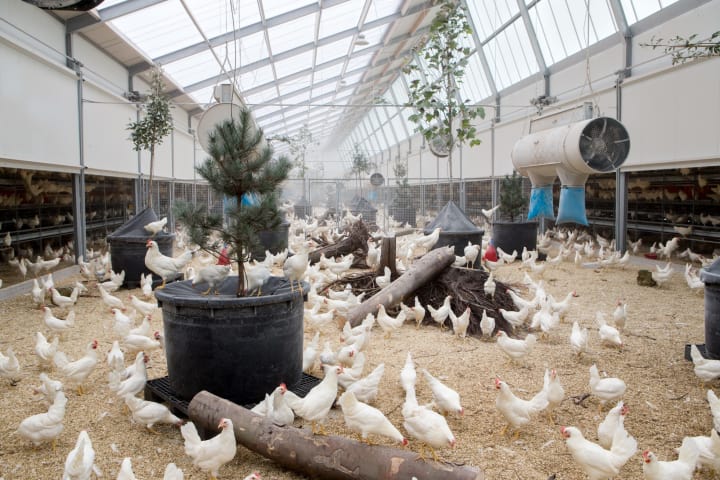 Instead of feeding chickens with human-grade corn, Kipster farm creates chicken feed out of edible items such as broken biscuits, rice cakes and other leftovers from local bakeries that cannot be sold and would otherwise be thrown away. This prevents competition between humans and animals for the same food sources.
Farmer and lecturer Ruud Zanders – who developed the system – is driven by a desire to contribute to a more sustainable food system. In a further effort to limit the farm's climate change impact, he has also installed solar panels to provide energy for the farm itself.
The farm's 'carbon-neutral eggs' are now stocked in a range of Dutch food stores.