China is often misunderstood because its underlying philosophy is so different to the modern West. Confucian ideas of non-separation from nature are now rising to the fore in policy. Mitch Groves explores what this might mean

When it comes to climate change China is often a walking contradiction – they lead the world in renewable energy production but build coal powered plants at an alarming rate, they are the biggest drivers of electric vehicles but continue to produce dirty steel unabated.

China's relentless pursuance of economic growth in the last 20 years has lifted millions out of poverty, but has also caused their CO2 emissions to rise exponentially, endangering global climate targets. China's net-zero by 2060 target, was thus met with surprise, joy and scepticism by many. However this hope in China has dwindled recently, as it appears they will continue to rely on coal with the same appetite that they have previously had.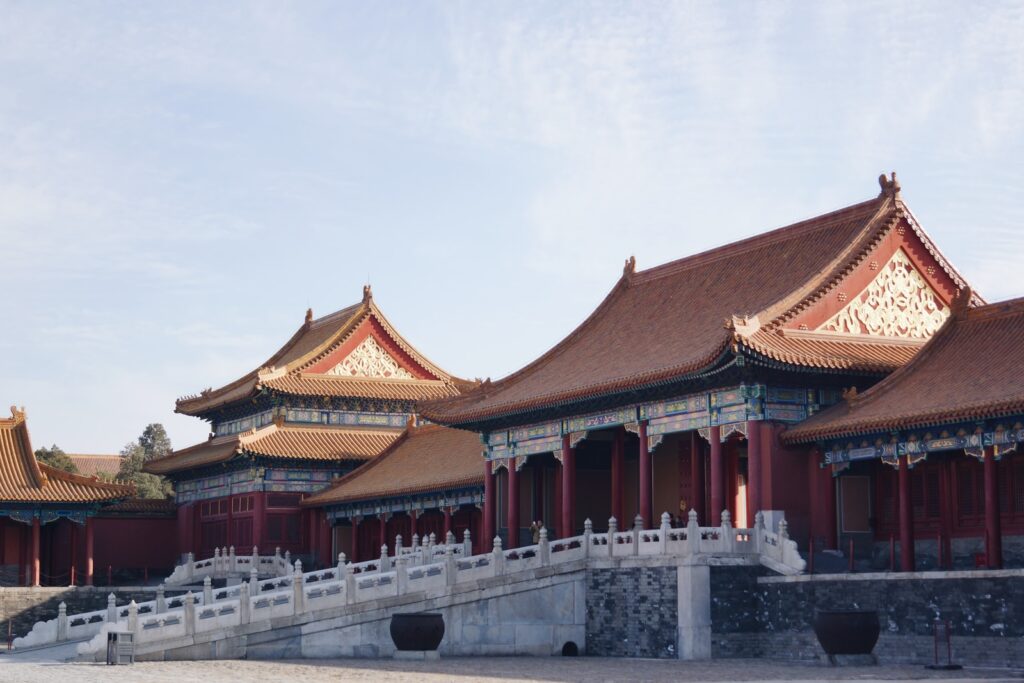 This loss of hope hides the nuances that exists within China. Much as Joe Biden may struggle to get climate action through congress, China too has governance challenges they need to overcome to reach net-zero.
A disconnect exists between what China's central government wants and what the local governments do. Local leaders see coal as a way to raise tax revenue and increase employment, and in the COVID-19 induced economic downturn, they turned to coal plants as a way to encourage economic growth in their regions, despite China's ambitious climate targets. This was partially fuelled by China's power structure, where career progression for local officers is closely related to economic growth with little attention being paid to their ability to meet emissions targets. Alongside this, powerful fossil fuel incumbents also seek to block climate action through their influence.
These challenges are hard to overcome but change may be underway
In recent years there appears to have been a partial ideological and philosophical shift in the Chinese communist party and the abstract idea of a Chinese 'ecological civilisation' has recently become a high-level narrative for the Chinese Communist Party. This idea may serve as a framework upon which to get past these challenges.
This idea is based upon Confucian ideas that sees that value exists for both man and nature, that man and nature are unified, and man must therefore, respect and protect nature. It aims to envision a socialist utopia in which economic growth can be compatible with environmental protection through the use of technology and science. This is seen as separation of China's future development from the West's "black modernisation", whose core underpinnings are seen to be based up on Western traditional philosophy, where nature is seen as separate to man and therefore ripe for domination. An ecological civilisation seeks to envision and create a China where the country has helped solve the global environmental crisis, whilst maintaining strong domestic economic growth.
This narrative is being encouraged for pragmatic reasons. China's model of economic growth in the 21st century was based upon the country's desire to rapidly industrialise, it was heavily export oriented and had low innovation and efficiency capacities.
China's leaders fear falling into the 'middle income trap' and may see the narrative around an ecological civilisation as a way to create a new framework for economic progress
A greener form of growth can appease citizens who are increasingly worried about air pollution and other environmental issues. Strengthening their burgeoning renewable energy industry can shore up energy security, promote innovation across the economy and increase their market share in this rapidly expanding sector
This narrative is being encouraged for pragmatic reasons. China's model of economic growth in the 21st century This idea of an ecological civilisation is beginning to crop up in various policy documents; In the recent 14th Five-Year plan, "new progress of ecological civilisation" was announced as one of the 6 overarching economic and social development goals. In a Belt Road Initiative forum in 2019 Xi Jinping called for pursuance of green and clean cooperation to "protect the earth we all call home". A United Nations Biodiversity Conference titled "Ecological Civilisation: Building a Shared Future for All Life on Earth" will be taking place this year in China. At the Leaders' Summit on Climate, hosted by Joe Biden, Xi Jinping spoke of how "China will follow the Thought on Ecological Civilisation and implement the new development philosophy"
Philosophy to policy
This idea is slowly beginning to manifest itself in policy. A study looking at green policies in Hangzhou in Eastern China, found that the creation of a new governance framework, based around ecological civilisation was associated with environmental improvement occurring.
Furthermore, China's Central Environmental Inspection Team (CEIT), which was directly created by Xi Jinping in 2015, aims to disrupt the protection that high-polluting industries were being given by local government officials. In March, this year the CEIT directly criticised the National Energy Administration (NEA) for allowing the rapid expansion of coal power plants to occur. The direct tone in which this criticism was delivered has been described as unprecedented and potentially pivotal in China's energy policy development . It has been described as a "harsh rebuke" for the NEA who did not encourage principles of "Xi Jinping's thought on ecological civilisation". The strong language used in this report is highly atypical of Chinese politics and signals a noticeable shift in environmental policy in the country.
This optimism does need to be slightly restrained, as encouraging the idea of an ecological civilisation is not a binding political plan and many policy documents that encourage economic and GDP growth will lead to environmental destruction and resource extraction. Like the rest of world, China's actions on climate are still not sufficient to stay well below the 2 degrees Celsius target.
However, the embrace of an ecological civilisation narrative has the potential to enable lasting and long term change in China. Like many nations before them China's period of industrialisation has been carbon and resource intensive, but they have maintained a distinctly different philosophical framework for governance and have not adopted Western mindsets. Confident Western predictions about China's future have often been wrong.

Could their capacity to shift to a Confucian ecological framework shape their next steps in development and help herald a cleaner future?