A new catalogue from IKEA called HACK CARE focuses on creating dementia-friendly living environments. The 244-page catalogue presents ideas for hacking readily available IKEA products in order to adapt them for the specific needs of a person with dementia.

On top of product tips and hacks, the catalogue provides an in-depth introduction to caring for people with dementia who are living and being cared for at home.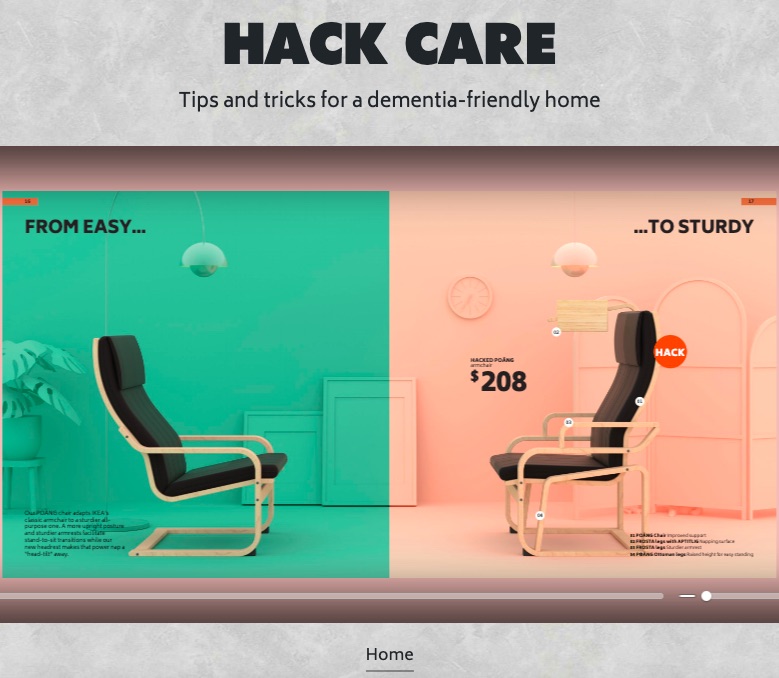 The catalogue was created in Singapore, as a result of combined efforts by Lien Foundation, Lekker Architects and Lanzavecchia + Wai Studio.
So what?
The number of people with dementia is currently estimated as 50 million. This number is predicted to reach 82 million in 2030 and nearly twice as much by 2050. This creates a huge case for both increased focus on the needs of this group and opens up a new dementia-friendly product niche in the market. This ties in with the growing opportunity for brands to tap into the increased focus on family and health, carved out by the pandemic, as outlined in Trendwatching's (paid) 2021 Trend Report.