Transformational adaptation refers to adaptation that changes the fundamental attributes of a social-ecological system in anticipation of climate change and its impacts. In the face of worsening conditions, it is being recognised as critical to not just solve for climate impacts but address the root cause of the interconnected challenges such as inequity by fundamentally rethinking and restructuring our systems and practices to better cope.
---
Last month we asked Forum for the Future's India team to look for signals of adaptation (and maladaptation) across a wide range of sectors such as food, agriculture, nature-based solutions, disaster resilience, urban design, energy systems, finance, and labour. They were encouraged to explore local newspapers and other sources to find more local, granular examples of adaptation efforts that are already taking place on the ground. How are communities dealing with climate impacts within their local systems and surroundings? What knowledge was empowering and enriching those practices? How have past cultural, and social systems led to the current realities?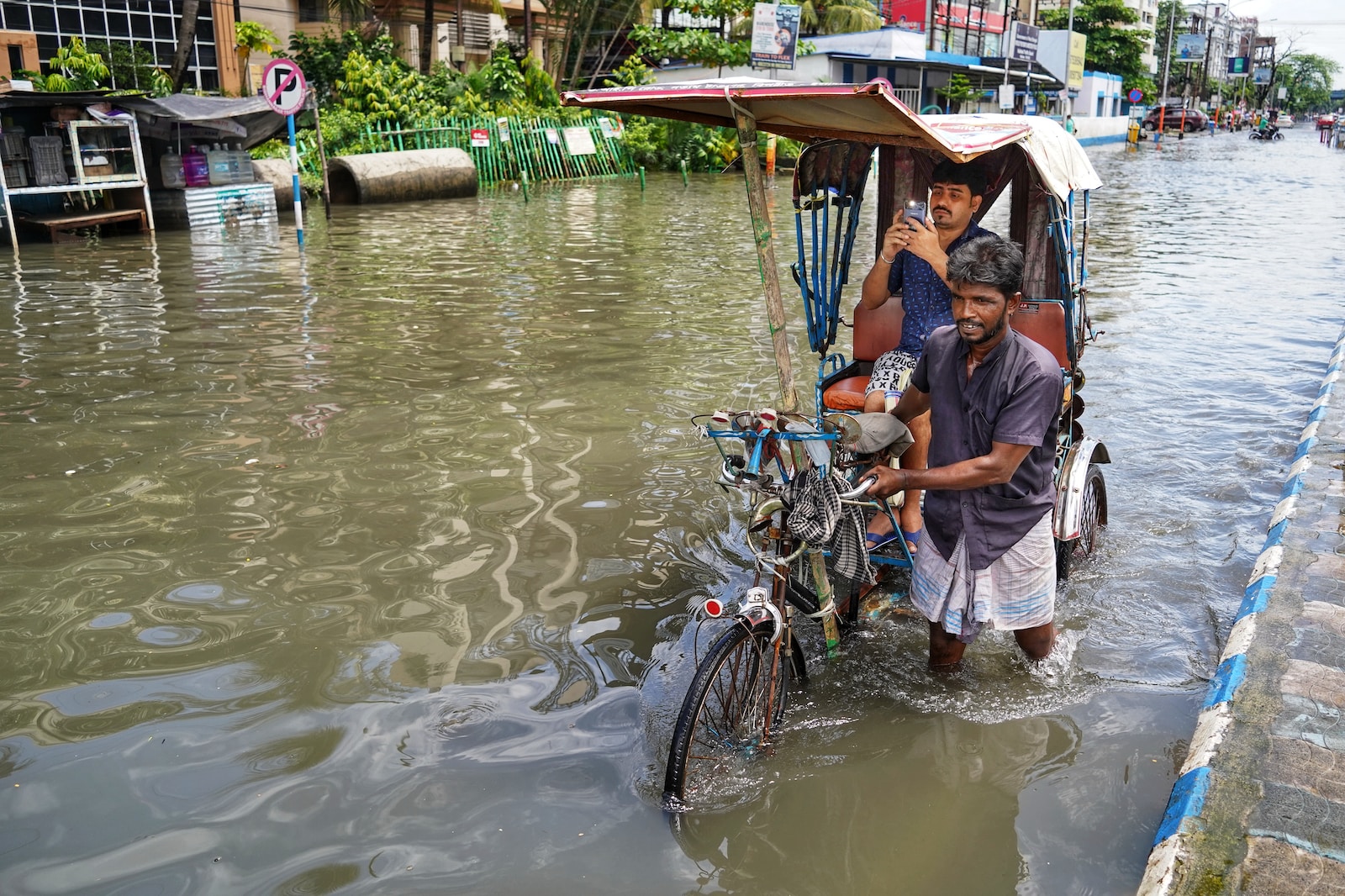 Digging deeper, here are some of the signals the team surfaced:
Increasing focus on community-based approaches and traditional knowledge:
There is growing recognition for more effective adaptation efforts which require the participation and empowerment of local communities, who have the most detailed knowledge of their own vulnerabilities and needs:
In Perumbakkam, Chennai, a small cohort of women are leading community-led initiatives to build locally-imagined and grounded resilience. Looking beyond disaster management, their work focuses on building resilience through capacity building, community empowerment, and decentralised decision-making.

The Watershed Organisation Trust (WOTR), has applied ecosystem-based adaptation in two villages in Maharashtra to help farmers with food security, nutrition, and livelihoods and boosted participatory governance, agro-biodiversity, and soil health. The success of this approach has been critically dependent on community capacity, participatory governance, collaboration between communities and authorities while centering local knowledge.
Integration of adaptation into development planning and policy:
Adaptation considerations are being integrated into interconnected sectors such as agriculture, water management, health, and urban planning rather than treating them as siloed concerns:
Technology and private-public partnerships:
The trend towards collaboration in climate adaptation is growing, with governments at all levels and international partners working together to share knowledge and develop effective strategies:
Adaptation planning has begun to prioritise the use of remote sensing and other data sources to assess vulnerabilities and develop targeted interventions. Global Resilience Index Initiative (GRII) was launched to assess the resilience of communities and ecosystems to climate risks and provide valuable information for decision-makers across the globe to make informed choices and manage risks associated with adaptation.
The European Investment Bank (EIB) joined the Coalition for Disaster Resilient Infrastructure (CDRI), an India-led partnership of national governments, UN agencies, multilateral development banks, and the private sector, to promote the development of climate-resilient infrastructure. Companies and private investors are also being encouraged to invest in climate-resilient infrastructure and to use financial instruments such as insurance to manage risk and mobilise resources.
In response to climate migration, Bangladesh is developing towns with economic opportunities for migrants. This approach has been implemented in at least five cities with each town being climate-resilient and offering basic infrastructure, housing, and employment opportunities. Other densely populated countries could adopt this if they're willing to embrace a more collaborative and interdependent approach rather than remain in their zero-sum game where vulnerable countries continue to suffer.
Emerging gaps:
Policy and climate-resilient development work are critical levers of change however gaps include fragmented governance, slow policy implementation, and existing power structures that continue to exacerbate challenges faced by vulnerable populations.
Looking across the various signals, how do we address the gaps and blindspots that could result in unintended consequences or delay our progress in transformative adaptation?
Grief and trauma within communities: Going beyond mental health and well-being, how can this loss of land, culture, and knowledge be acknowledged by decision-makers?

More localised data: With impacts being specific to the region, the biodiversity, and the community based there, how can data around regional vulnerabilities, needs, and especially knowledge be gathered in a locally led manner? Community engagement, participatory practices, and making decision-making spaces accessible could help inform the data collection process.

Lack of action: Strategies to address the lack of implementation may include increasing the availability of funding for adaptation, particularly for vulnerable regions, and leveraging private sector funding possibly through mechanisms such as green bonds and carbon credits. Adaptation efforts can also be made more cost-effective by integrating it into existing development programs or using nature-based solutions. At a broader level, there is also increasing scrutiny around the narrative of development efforts, especially in the Global South.
Shifting Mindsets:
We regularly apply Bill Sharpe's three horizons framework with our partners to think about the future and their pathways. In the context of transformative adaptation in India, we wanted to challenge ourselves to think about what led to horizon one (the current). What histories, cultures, laws, values or mental models were embedded in horizon zero that led us to this and our current approach to adaptation? What made the drivers possible or what hindered the levers of change?

Some of the mindsets that continue to prevail and how we can begin to shift those and make them H2+: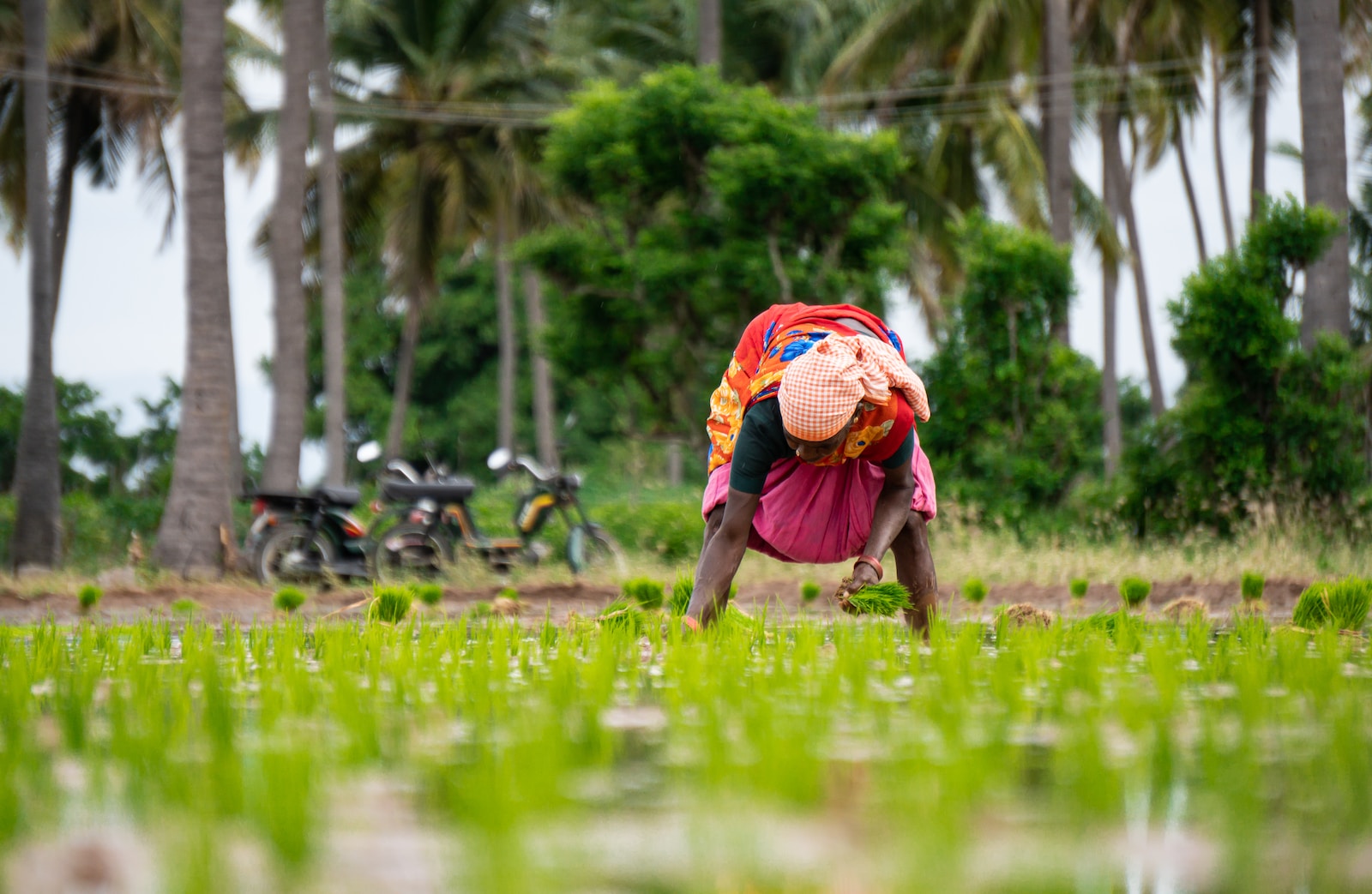 Climate change is a distant reality
Climate is real and it is happening. How do we increase the sense of urgency in our transformative adaptation approaches?
Moving from disaster mindset to anticipatory approach: Going beyond solutions such as early warning systems, strengthening infrastructure, and community resilience, how can change makers across communities be equipped to not only navigate uncertainty and address ongoing impacts but remain focused on long-term impact? How can scenario planning, collective visioning as well as building the capacity of communities help them respond to and recover from disasters?

Mainstream narratives: Be it social media, or traditional media – centering marginalised realities of local climate change impacts on people's livelihoods, health, ecosystem, and culture can help to make it more tangible and relevant to people, and radically inspire more decisive adaptation action.

Incentivising anticipatory finance for action: Mechanisms such as financial incentives, subsidies, or tax credits for innovation can help accelerate adaptation efforts and scale them. It can also inspire more equitable and innovative finance that ensures local voices can determine their needs.

Inclusive governance: To address the urgency and depth of change needed, communities facing climate impacts not only need to be heard but have a seat at the table. Adaptation governance needs to be reimagined with knowledge exchange, decision-making practices, impact frameworks, and implementation being locally led. This ranges from local governance spaces to international decision-making platforms.
The need to preserve nature vs live in tandem with nature
How do we move away from the belief that we are apart or above nature and realise that we are a part of nature? How do we recognise Indigenous people who have been stewards of nature and have embodied human-ecosystem co-existence? How can such mindsets be brought to the forefront to face uncertain, unknowable futures amidst the accelerating impacts of the climate crisis?
Promoting indigenous knowledge and practices: into decision-making and planning processes by identifying practices and technologies that can be used to support sustainable resource management and conservation efforts. The Indian Himalayas Climate Adaptation Programme (IHCAP) has developed a database of traditional knowledge and practices which aims to strengthen the capacities of Indian institutions in climate science, with a specific focus on glaciology and adaptation planning, implementation, and policy.

Supporting land rights: This may involve providing legal and financial support to indigenous communities to help them secure and defend their land rights to help maintain traditional ways of life and protect the natural resources in the region.

Thinking intergenerational: By involving multiple generations in decision-making processes, a longer-term perspective can be adopted, which is crucial for developing adaptation strategies that will begin to regenerate planetary health and natural systems for future generations.

Challenging narratives of urban development and infrastructure: by encouraging sustainable resource use that are in harmony with the region's health. Broadly this would also challenge the mainstream perception of "old and dated" and a certain kind of urbanisation – with the focus shifting to building local resilience across all parameters including social, environmental, and economic.
So What?
Can a multi-dimensional approach to resilience-building that moves beyond crisis management to capacity building, community empowerment, and decentralised decision-making be done at scale and at pace for the change needed in India? How can community members be empowered as they can most effectively articulate and co-design pathways to resilient futures? How can we ensure vulnerable populations are not left behind in the climate crisis and are at the centre as critical changemakers for their communities?

Regional Sensemaking
Every month, our global teams gather to look for signals of change and engage in rapid generative scanning to bring you our glimpses of the future. What are the implications of these signals? What bigger trends are they pointing towards? What if these various signals of change interacted with each other? What would that lead to? We know climate change impacts will affect regions unfairly, so why not produce multiple futures catering to our various contexts – social, cultural, environmental, and more?
Want regular insights and glimpses of the future straight to your inbox?