With the release of the Climate Change 2022: Impacts, Adaptation, and Vulnerability report, humanity received the warning of a fast-closing window of opportunity to act before we hit catastrophic levels of climate impact. Painting a bleak image, the report elaborates on the human suffering that has begun and will follow as a result of "business as usual".

Beyond climate mitigation, the report explored climate vulnerabilities and the uneven impacts felt in certain regions. In clear messaging, the scientists suggested India prepare not only for immediate risks but also long-term adaptation policies focusing on gaps and opportunities before the impacts lock in future pathways for the region.

To help in our own understanding of the changing landscape, Forum's India team came together to scan for positive or negative signs of change.
---
At Forum, we regularly engage in signal spotting – what are those small but important political, social, environmental, ecological, and cultural developments, ideas, and innovations that have the potential to take us either towards or further away from a just and regenerative future?

Having this large basket of signals helps us make sense of the future, produce visions of the future and identify ones that we want to create. This rapid generative practice of signal spotting and horizon scanning helps set the stage for India in the current landscape. What is the India team spotting and keeping an eye on? What systems are under pressure to radically transform or under the spotlight to scale rapidly and make their technologies or practices the norm? What implications and pathways can emerge from these signals to challenge India's future?

This exercise is focused on mapping out opportunities or gaps the team has spotted and identified areas we see influencing transformation and intervention.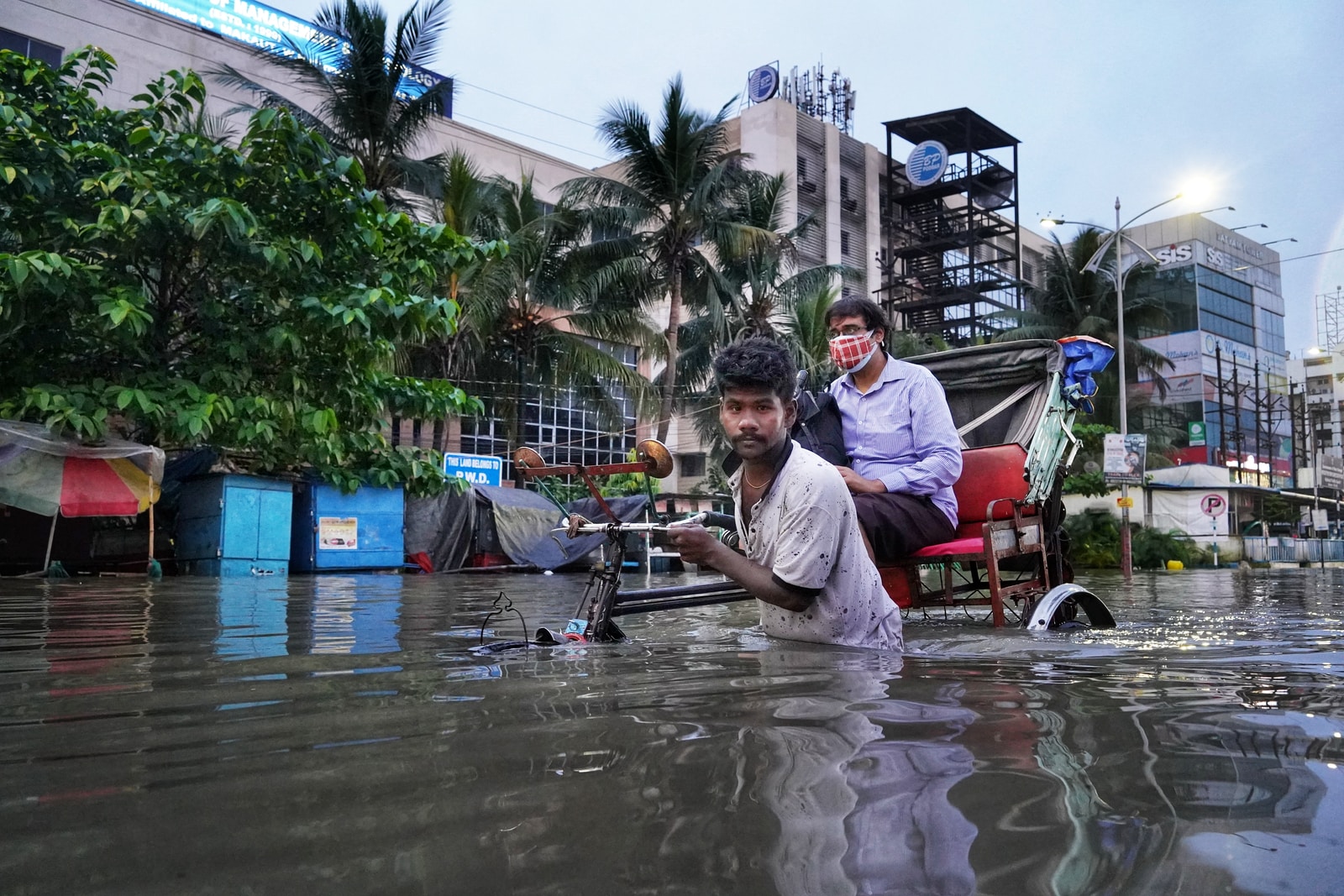 Signals from India
Urgency

With the launch of the second IPCC report, for the first time, we saw the mention of the mental health impacts of climate change and how those living through extreme weather events will suffer some trauma due to the loss of culture. Described as "an atlas of human suffering" most of the impacts were described as "irreversible" in rather graphic language, which begged the question – how much longer would it take for us to take stock of these well researched and justified warnings? Several media houses have built-in new climate press decks to tackle this communications problem the world seems to be facing. The report saw large mentions in prominent mainstream Indian newspapers gracing households around the nation and laying out the realities of life above 1.5 degrees. Journalists have also begun to recognize that while they cannot use sensationalist language, they must incorporate urgency within their messaging to have an informed populace that demands radical accountability and action.


Equity

The Union Coal Ministry in a partnership with the World Bank announced as a first, India's "just transition" away from coal starting with a survey of local people dependent on coal jobs, alternative jobs, and protection for them. As part of a 2.5 billion dollar initiative, the coal mine closures recognize the need for welfare guidelines and a plan for the rehabilitation of communities. Vastly different from the previous editions, the Sixth Assessment Report centered global climate equality and spoke of the previously "developing" nations within terms of "inclusivity", "justice" and "equity". This rhetoric shift emphasizes the rise in frontline communities working to not only highlight inequities but actively build climate resilience and adaptation within their local ecosystems. These are those small nation-states with severe weather vulnerabilities that have barely contributed to the problem while having frontline communities like the women in Bangladesh and India working to restore mangroves and protect landscapes.

Within these possible just transitions, we must examine the state of those transitionary time periods – what do years of livelihoods look like for communities dependent on non-renewable energy industries, is it too little too late, are we amplifying any risks by taking on this timeline? Centering equity and community-led engagements emerge as key to the immense challenge. Building on regional knowledge and working with communities to shape solutions and rapidly upskill them to exercise agency and control within these uncertain periods.

Governance and planning

On the heels of the Aarey forest citizen-led win, Mumbai became the first city in India to announce its Climate Action Plan. A city quite familiar with increasing climate vulnerabilities and poor urban planning, Mumbai needs this plan but needs urgent action to follow through and safeguard its future. Such plans have been in the works across other states such as Karnataka and Himachal Pradesh. The latter received support from the World Bank for its continued engagement in clean and resilient infrastructure, climate-smart agriculture, and water resource management.

Governance models are now forced to reckon with their role to model change and work toward sustainable development. But they beg the question, development for whom and designed by who? Are key stakeholders engaged with to ensure we are preserving livelihoods, we are preserving local biodiversity, we are building resilient economies, and we are ensuring people are safer and healthier? These transitions require a system lens to understand how the various moving parts connect and influence either. Federal governments in India can play a crucial role in navigating these threads and empowering local resilience.

New business models emerging

The private sector in India is beginning to build newer business models such as a green deposits programme within traditional banking or a net-zero emissions coal company. While the latter registers as an oxymoron, what remains to be seen is how a traditionally harmful industry purposefully ventures into renewables such as solar, wind, and hydro and disrupts the system from its conception rather than presenting piecemeal solutions. Being an energy-hungry and rapidly growing country, the region poses several challenges from access to capital, digitization, varied terrains, and the gaps between informal and formal labor forces.

What's missing within these models are the mindset shifts needed to embrace better diverse business models. Will these sectors transform to prioritize long-term transformation over short-term profits? What forms of capital flow and risks will India need to encourage collaboration between the private and public sectors? Will civil society organizations and non-profit organizations such as WRI inspire more blended financial models for the challenges that lie ahead?

So What?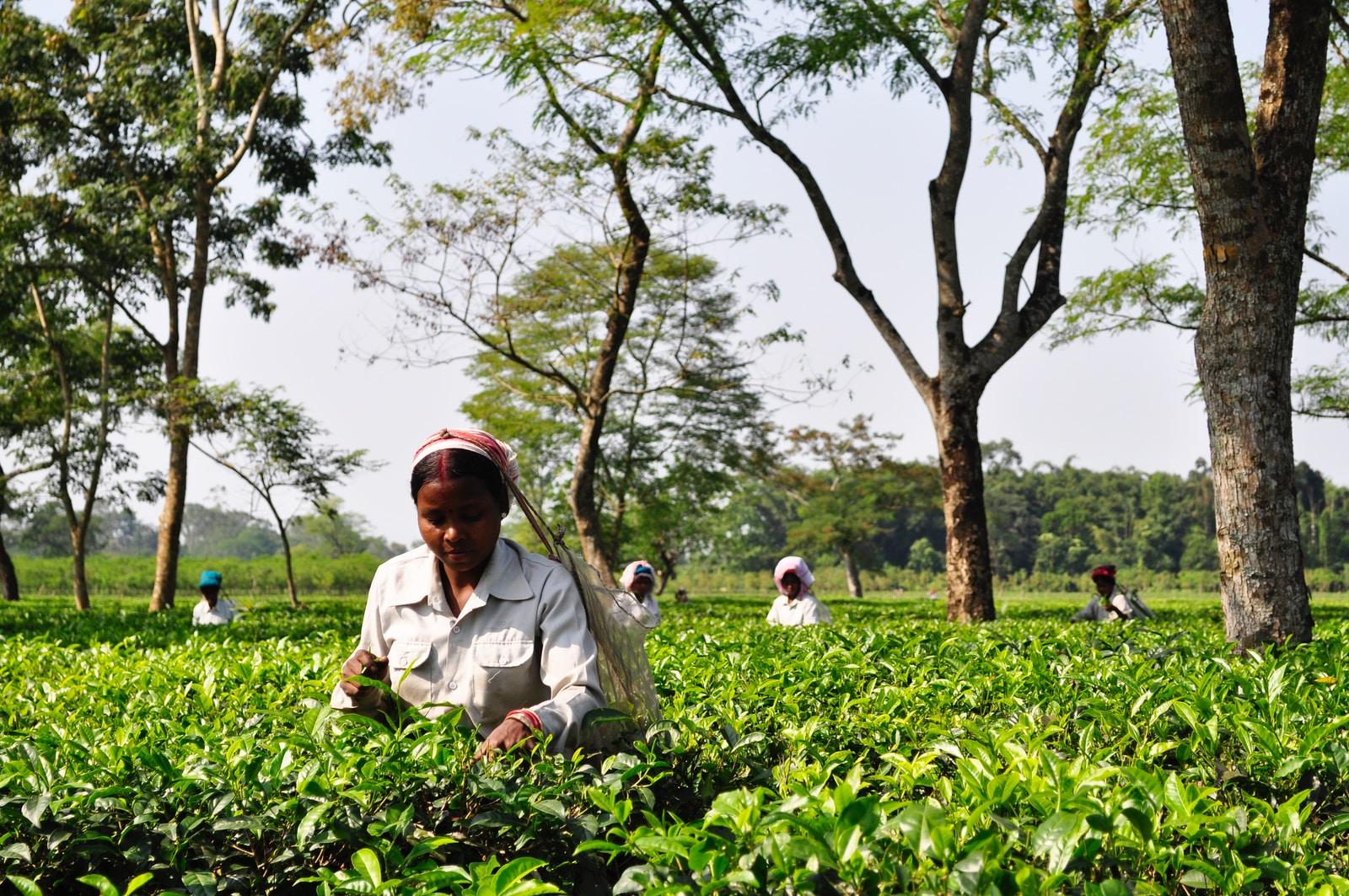 Looking ahead, India's climate future leaves much to be determined. Being a complex and diverse landscape, we are able to spot a multitude of gaps and possible risks but those can be opportunities for India's economy to shape a disruptive future. Several factors such as caste, identity, land ownership, governance, and more trickle in as we dig deeper, and the trajectories forward need to navigate through this web to create a fit-for-purpose resilient India.
Share with us what you think India's climate future looks like or write to us at [email protected] to continue this dialogue.
Read more

Regional Sensemaking
Every month, our global teams gather to look for signals of change and engage in rapid generative scanning to bring you our glimpses of the future. What are the implications of these signals? What bigger trends are they pointing towards? What if these various signals of change interacted with each other? What would that lead to? We know climate change impacts will affect regions unfairly, so why not produce multiple futures catering to our various contexts – social, cultural, environmental, and more?
Want regular insights and glimpses of the future straight to your inbox?