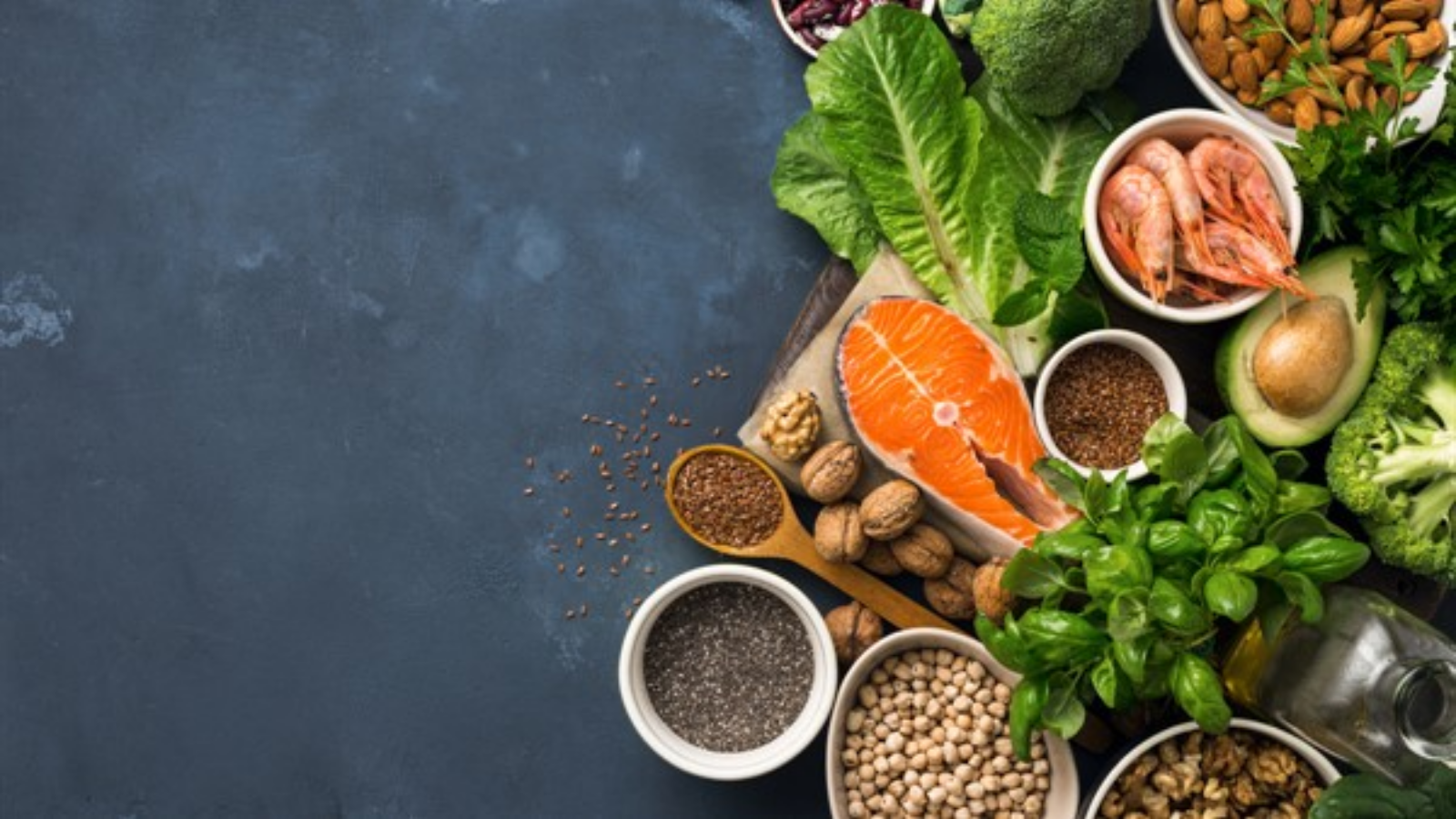 With the UN Food Systems Summit, and countless dialogues taking place all brimming with fresh, cutting-edge insights, there's one thing that we all need to consider: "How can we use this moment in time to really understand complex issues in the food system, and how can we ensure the outcome is one where everyone feels empowered and ready to lead change?". On this score, the processes we use to facilitate dialogues and collaborations are hugely important.
Forum for the Future has been convening multi-stakeholder processes for many years. We are constantly trying to innovate and challenge ourselves to work with more diverse perspectives. It has never been more urgent to find effective ways of working together and as we experiment with new approaches (not to mention facilitating complex processes online due to COVID-19), we feel it is important to share the highs and the lows. Hopefully these are valuable insights for others working to convene diverse actors for food systems transformation (and beyond).
Our 'Action Sprint' experiment
The Great Protein Transformation Challenge recently hosted its first 'Action Sprint' which asked 'Where next for plant-based innovation?'. Over the course of six weeks, working with a cohort of participants from diverse food-related backgrounds, we set out to explore more equitable access to plant-based food, and the role of innovation in supporting a just transition to better diets.
Recognising that we are all suffering from 'collaboration fatigue', we were experimenting with an innovative, time-bound and experimental process, and it produced a great collection of actionable (and powerful) insights capturing the knowledge of a wide range of food system actors (see the highlights here!).
"While it's important not to overestimate how far you can go in a short time on a complex set of questions, we shouldn't underestimate just how much can be learned from taking a great group of people through a creative, constructive, action-oriented process."

Geraldine Gilbert – Principal Strategist, Forum for the Future
With the participants we delved deeper into different perspectives on the challenge, and developed shared visions and solution areas whilst identifying potential pathways for action. Most significantly, by bringing together a range of actors, from community-focused organisations to corporates, we hoped to build trusted relationships between participants. The process itself was fairly intense, consisting of two workshops two weeks apart, a homework task in between, various 1-2-1 interviews and ongoing distilling of emerging insights by Forum, throughout.
So what have we learned? And, crucially, how did the participants experience this time-bound and fully virtual process? We have collated reflections from everyone involved in the form of metaphors (bear with us…) and explore them below.

The process was like seedlings coming up through vast landscapes of snow.
Those innovating in the food sector are often like seedlings growing in the snow, unaware of each other's presence – and emerging in a tough, competitive environment. Through growing, they have the opportunity to change the landscape.
Our Action Sprint model seeks to create a shared space where we actively research and bring together diverse stakeholders such as innovators and grassroots that don't usually interact in the same 'room'. According to a survey carried out prior to the workshops, only ~20% of participants were already in contact with each other. We see facilitating processes for diverse stakeholders that help to build mutual understanding, shared ambitions and new connections as a critical shift for reducing polarisation in the food system and driving faster systemic change.
The participants demonstrated a huge amount of collective wisdom and the Action Sprint paved the way to connect us all so that we could 'change the landscape' faster. However, despite a lot of work to bring in diverse stakeholders from different types of organisation, ultimately the participants interested in the Action Sprint were those that already saw the need for this conversation. We also struggled to get representation from other domains beyond food. Food and equitable access is an issue that affects everyone – and so we also need to consider perspectives from outside food to better understand the issues within the system and help create transformational change.
We need to continue innovating around how we can convene a greater diversity of participants – a key part of this might be spending more time on tailoring the framing of the Action Sprints so that it doesn't just appeal to the usual actors and the value of the process is clear for everyone.

The conversations kept veering off course like a bowling ball.
Action Sprints are designed to ask challenging questions where we are currently hearing an ominous silence. Exploring how plant-based innovation can deliver a healthier, more sustainable and – importantly – more equitable food system is much needed but the equity piece often gets overlooked. Our intention was to provide space for participants to reflect on and understand what a truly just transition to better diets entails for the food system that doesn't leave those most vulnerable behind. This includes understanding the challenges and implications for everyone involved, from food producers to eaters.
While Action Sprint participants all shared an interest in the importance of tackling this complex question, we discovered that online and offline chatter focused a lot on some parts of our inquiry – for example more what is needed for a healthy diet and not so much the just transition element. It was difficult at times to keep the Action Sprint 'ball' on-track. This tells us that we have successfully zeroed in on a key aspect that participants aren't used to talking about yet. However, it also reminds us that when we are approaching emerging, difficult topics, participants need more time to explore the concepts and definitions together and develop a stronger shared understanding of the whole picture before diving into the detail.
We're all trying to 'hit' the same pins with our bowling ball, and so ensuring that we have a strong shared understanding of the path, and can align our skills and knowledge, will only speed up the process and enable progress.

It felt like waving in a room of crowded people at times.
Our convening experience at Forum attests to the power of immersive experiences where we can actively engage with the content, questions, and accompanying tasks. These are crucial for increasing the level of ambition and creating real change and are therefore core to our model for Action Sprints. In this Action Sprint we used a 'futures framing', including frameworks such as Three Horizons, to help immerse the participants in our exploration of the role of plant-based innovation. This proved a helpful way of differentiating between innovation that is at risk of propping up the status quo and innovation that has the potential to pave the way for a future-fit food system.
However, whilst being online helped to bring us closer regardless of geographic location, it was challenging for everyone to fully engage along the journey. This affected workshop attendance, homework involvement, completing surveys and providing feedback. In reality, this is nothing new and is reflective of people's busyness, the pandemic and very real Zoom fatigue. As one participant relayed, we're definitely not short of workshops and calls. And so at times it definitely felt like we were waving for attention in a crowd.
Perhaps we could take inspiration from the School of System Change (whose courses span several months), to encourage and enable full engagement with the Action Sprint process, by framing it more as a journey for a selective cohort going together through immersive futures content and supporting one another's learning. We can also get much better at asking participants to explicitly state what they can give to the Action Sprint (e.g. how much time, expertise in their domain…) and what they want to get from it (e.g. feedback on their projects, new ideas/perspectives…).
---
This Action Sprint was an experiment. It worked well as a process, producing new insights on a complex question from rich conversations spanning just a few weeks, generated outputs for the Futures Centre, built new relationships across passionate people in different countries and organisations. But it also had limitations that we've identified as key areas for improvement, such as taking more time to develop shared understanding of issues whilst also enabling full participation for future processes.
We'll be continuing to work on the model as we plan future Action Sprints with the aim of tackling other complex questions about the future of food in a creative and dynamic way. If you'd like to get involved in the next Action Sprint (more details coming soon), please contact Roberta Iley (Principal Change Designer) at [email protected].