As we kick off the final phase of Forum's Future of Sustainability series focused on key takeaways for the sustainability movement, we're once more putting the spotlight on big business perspectives. Here, senior leaders from our partners SC Johnson, 3M, Bupa, GSK Consumer Healthcare and Target reflect on the biggest challenges facing the sector in 2022, highlight what could unlock deeper transformation, and share what gives them hope.
About the contributors
All opinions expressed by the contributors to this piece are their own and do not necessarily reflect the position of Forum for the Future.
---
On the biggest changes needed in sustainability
The diverse insights generated across the Future of Sustainability series to date have highlighted the need for urgent action at this pivotal moment for change, and the depth of the shifts that will be required – on the scale of completely rewiring how many of our systems work together. Our corporate leaders reflect on these challenges from their perspective: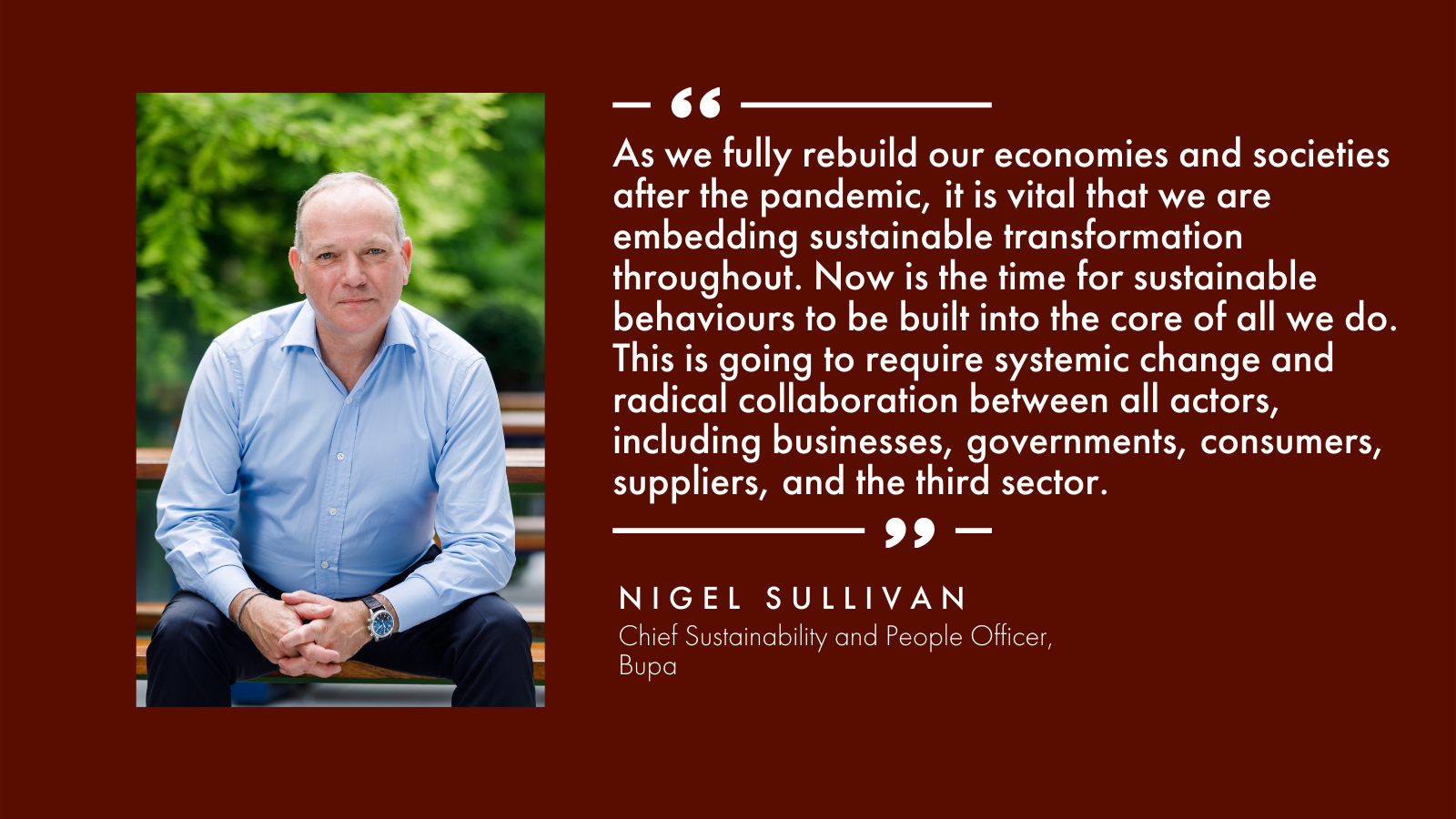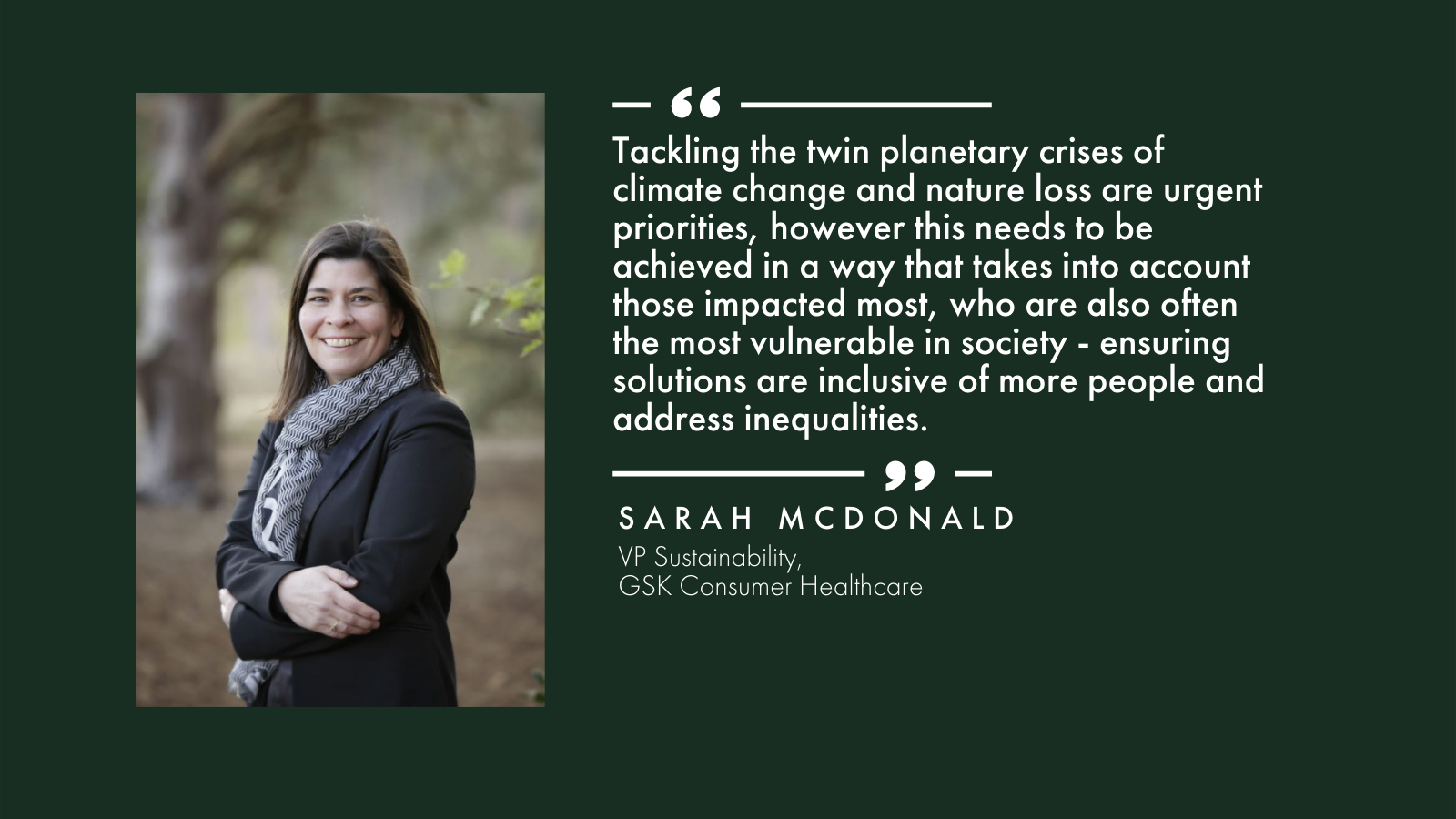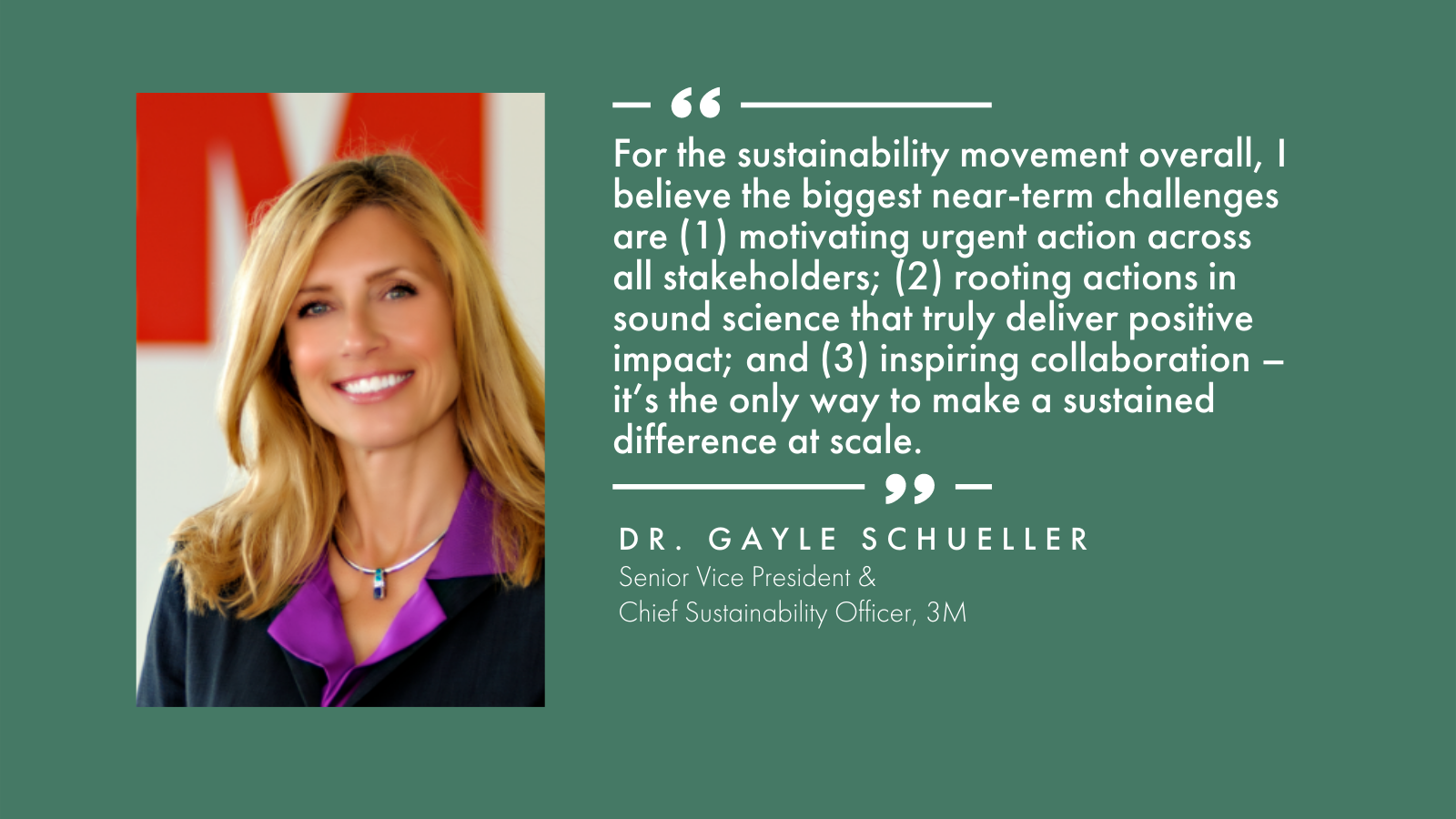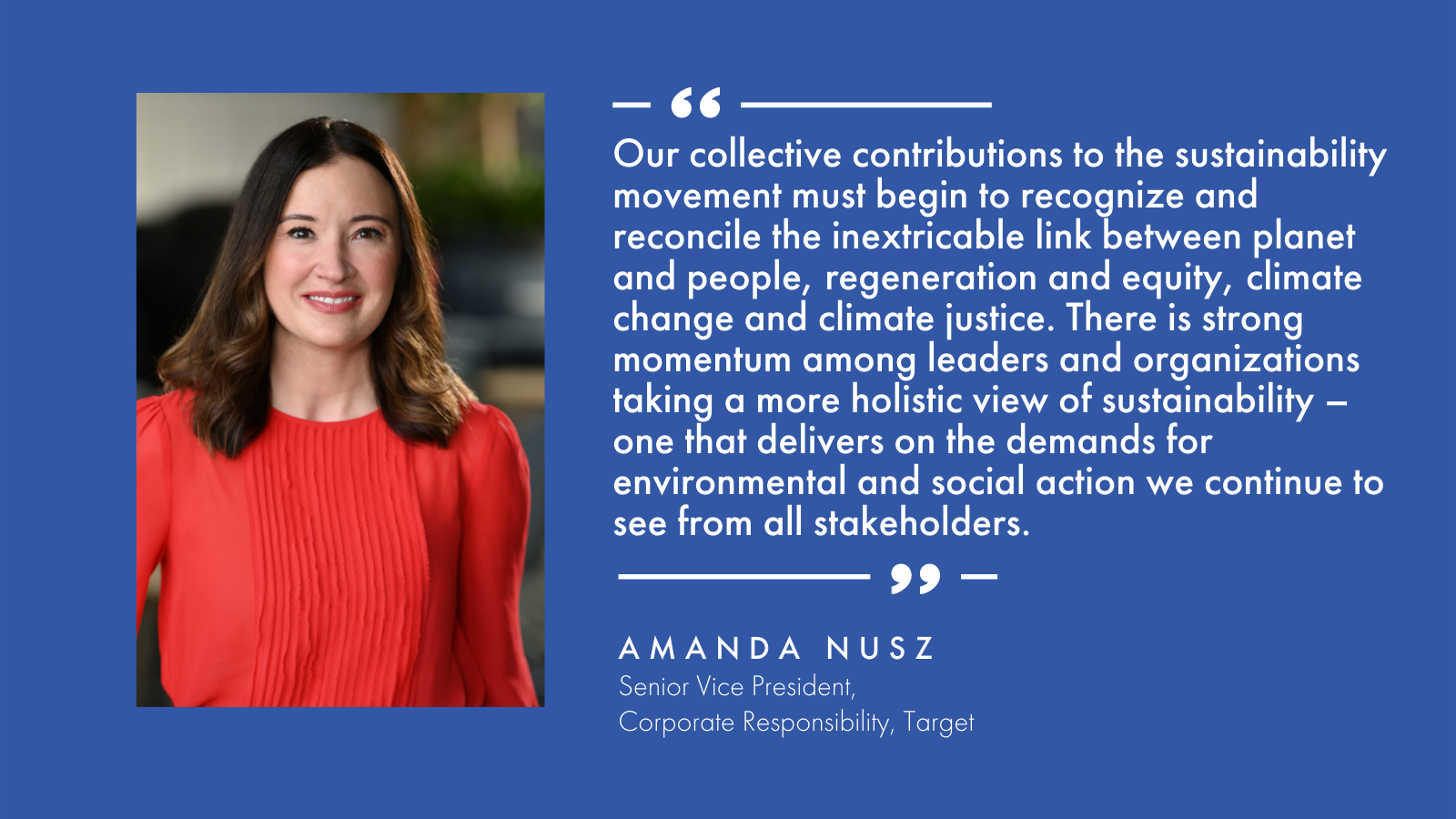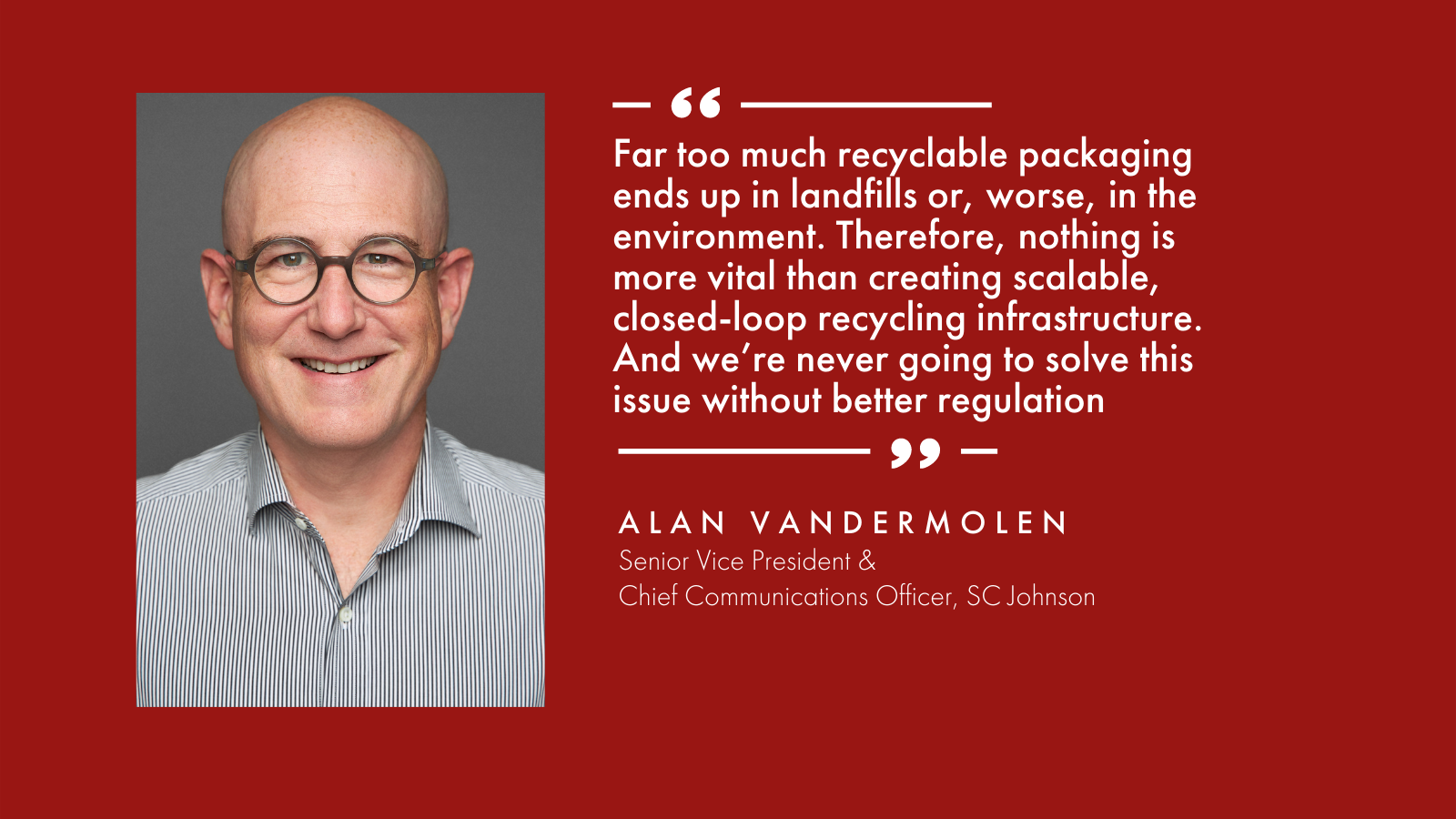 On unlocking deeper transformation in the coming year
Given the depth of the shifts required, it can be challenging to see how individual companies can make a difference. The leaders we interviewed spoke of the need to drive transformation through their own corporate sustainability strategies.
"The environmental issues we face require systemic solutions, and at SC Johnson, we feel a responsibility to play a part. To that end, we intend to focus on aggressive near-term milestones in four critical areas: innovation, advocacy, capacity and education. All of which are needed to drive meaningful change."

Alan VanderMolen, SC Johnson
"3M's focus is on delivering on existing ambitious commitments across our sustainability platform, with a particular emphasis on driving a global circular economy and reducing greenhouse gas emissions across our global supply chain."

Dr Gayle Schueller, 3M
"Bupa's main priority over the coming year is to embed our new sustainability strategy contributing to a healthy future for people and planet. This includes setting a path to reducing the environmental impact of healthcare – prioritising the development of robust roadmaps to reach Net Zero by 2040 and circularity, accelerating real solutions to the biggest health related sustainability challenges, and supporting action to protect, restore and regenerate local environments to benefit human health and wellbeing."

Nigel Sullivan, Bupa
"For Target, the focus will be on activating our new enterprise-wide sustainability strategy, Target Forward. Central to our efforts is the mindset that sustainability efforts are part of an interconnected system, where our actions to address climate, restore natural systems, and drive opportunity and equity for our teams, communities and partners, impact and reinforce one another to create change that is good for all."

Amanda Nusz, Target
"Our sustainability strategy focuses on tackling the environmental and social barriers to better everyday health as we look through the lens of health in everything we do. As the health consequences of climate change are impacting vulnerable groups hardest, we are focused on tackling climate change and nature loss and also improving health inclusivity to ensure more people are included in opportunities for better everyday health."

Sarah McDonald, GSK Consumer Healthcare
Greater and different forms of collaboration
The group also, however, acknowledged that the greatest unlock for transformation will be greater, and different forms of collaboration – across individuals, businesses and sectors.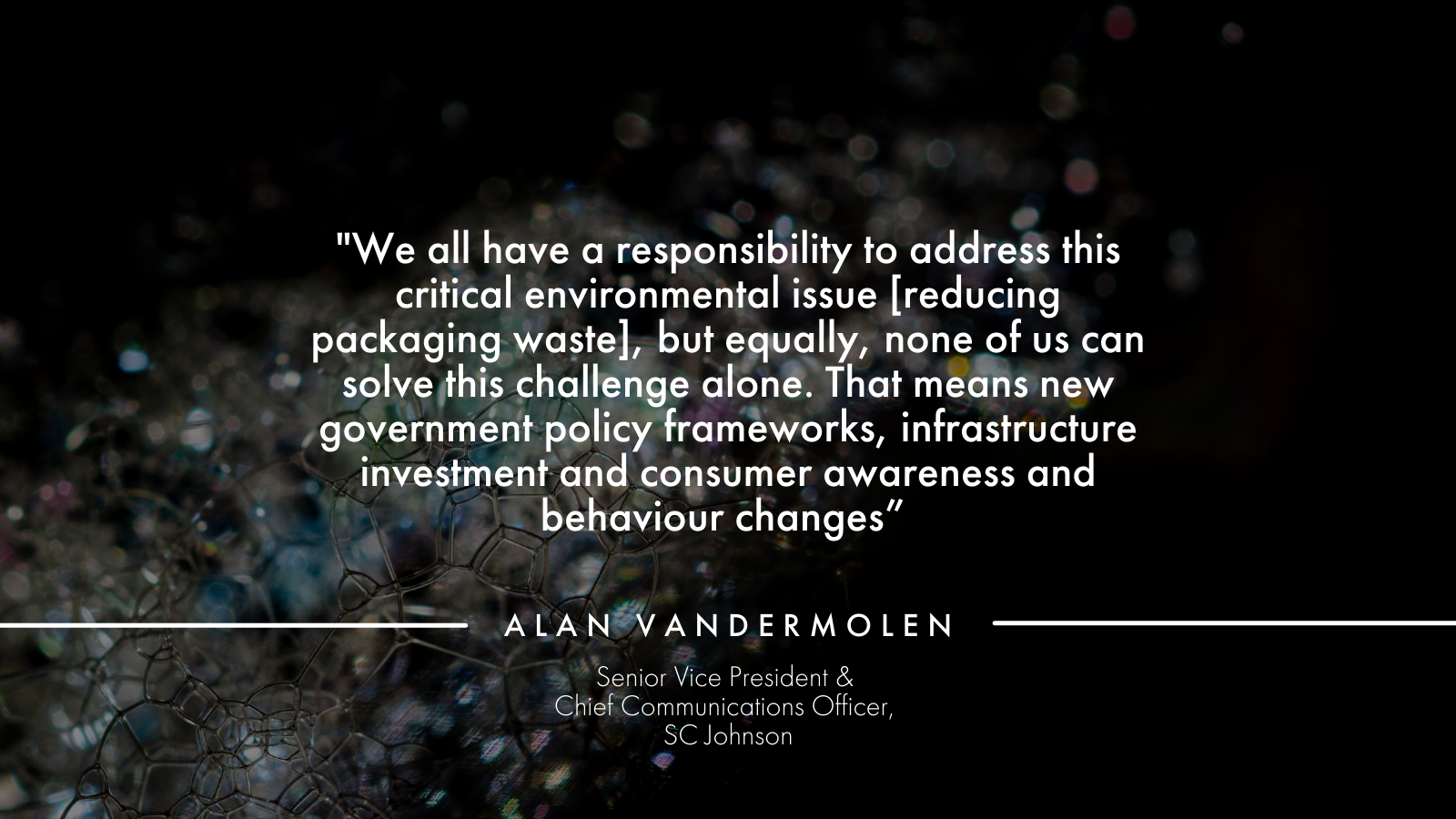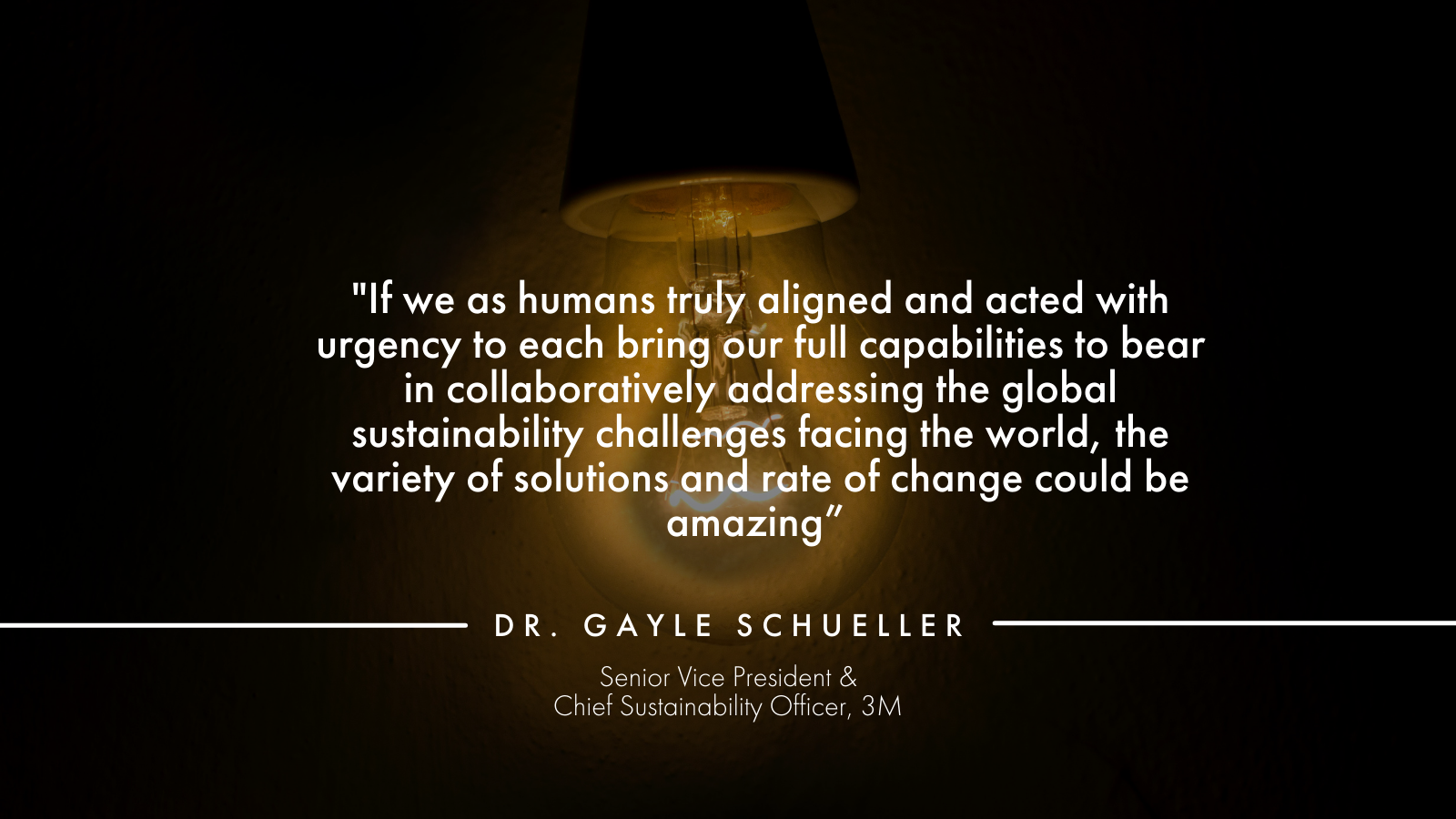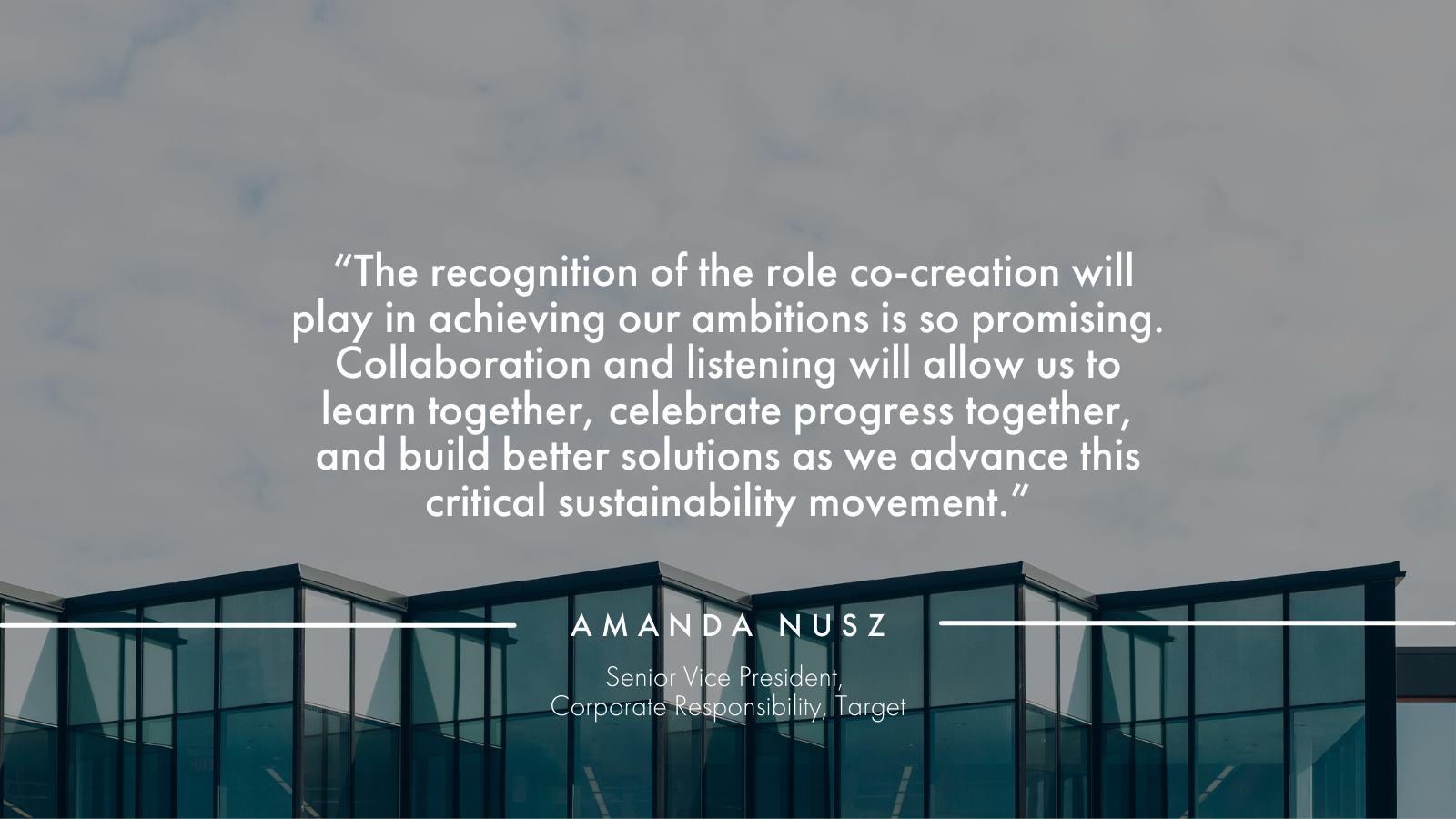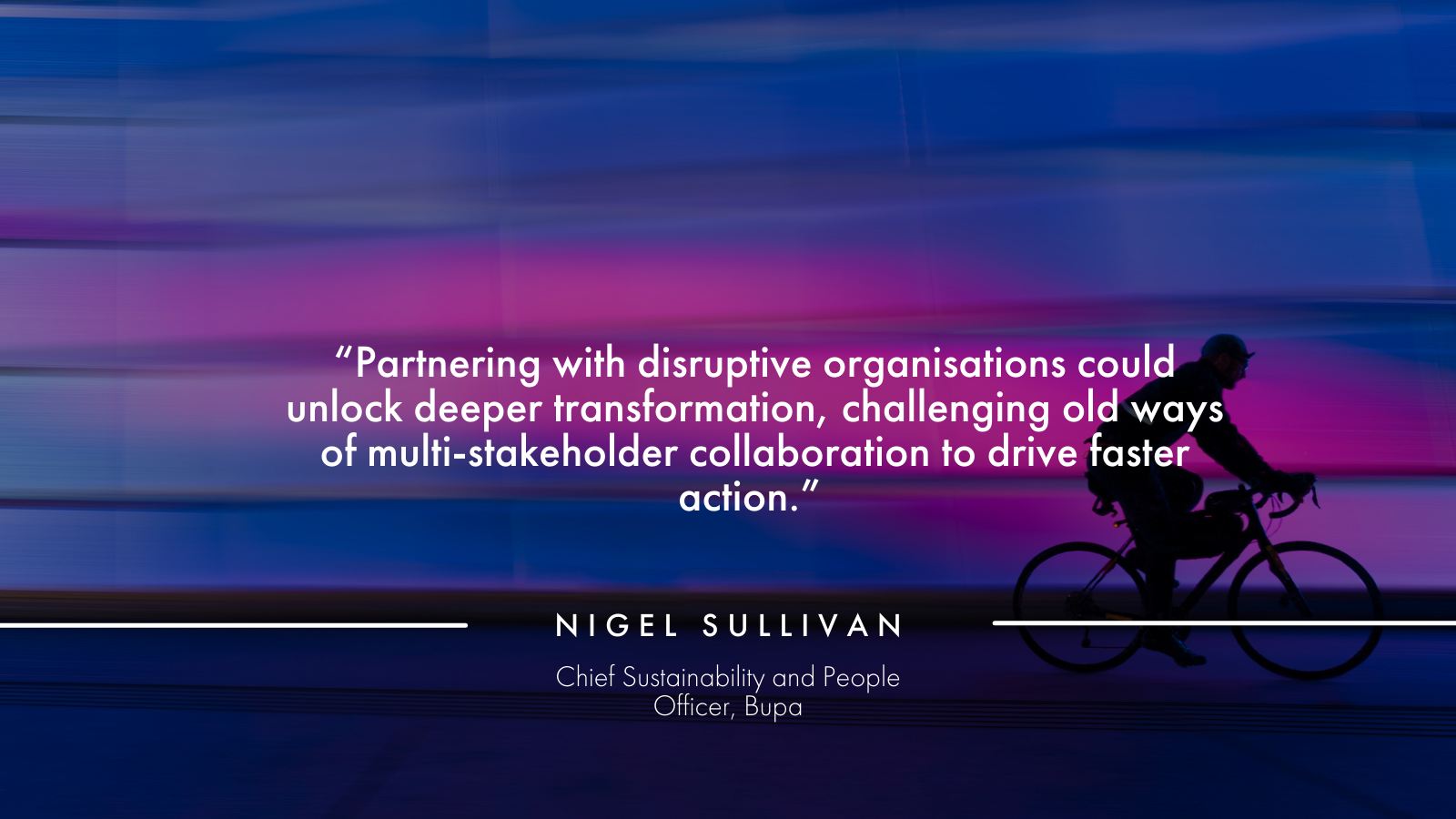 On reasons to be hopeful
Our contributors have plenty of reasons for hope for the decade ahead – from the promise and expectations of the young generation; the momentum, demand and ambition for action across actor groups; growing openness to co-creation and collaboration as well as immense scientific and technical breakthroughs.
"The bold sustainability ambitions being set in the business community are truly remarkable. Demand for action has never been higher, and it's energizing to see so many working to meaningfully answer that call."

Amanda Nusz, Target
"I am inspired by the momentum happening worldwide. We now have the first generations growing up with sustainability as a fundamental ideal in their everyday lives. They are motivated by the feeling that they can make a difference through the choices they make"

Alan VanderMolen, SC Johnson
"Hope is only possible if action is happening – and I see action in every part of the equation – in businesses and the corporate world, in citizens, and increasingly so, in policy makers and governments. Where there is action there is hope."

Nigel Sullivan, Bupa
"I am hugely inspired by three developments that are accelerating progress to tackling some of the most complex sustainability challenges that we face: impactful collaborations that make it easier for companies to come together and create the scale needed to drive change; the mainstreaming of sustainability, which makes it much easier for organisations to develop a clear internal business case for action; and the scale up of breakthrough technologies which means they can compete more effectively with less sustainable alternatives."

Sarah McDonald, GSK Consumer Healthcare
"From affordable and accessible renewable energy to transportation electrification and creative entrepreneurial ideas, I'm inspired by the scientific and technical breakthroughs that are starting to emerge that help make taking sustainable action no longer aspirational but easy. Combine these emerging solutions with the passion, intelligence, and skills of our youngest generations, and I'm excited about the possibilities for the future."

Dr Gayle Schueller, 3M
Watch this space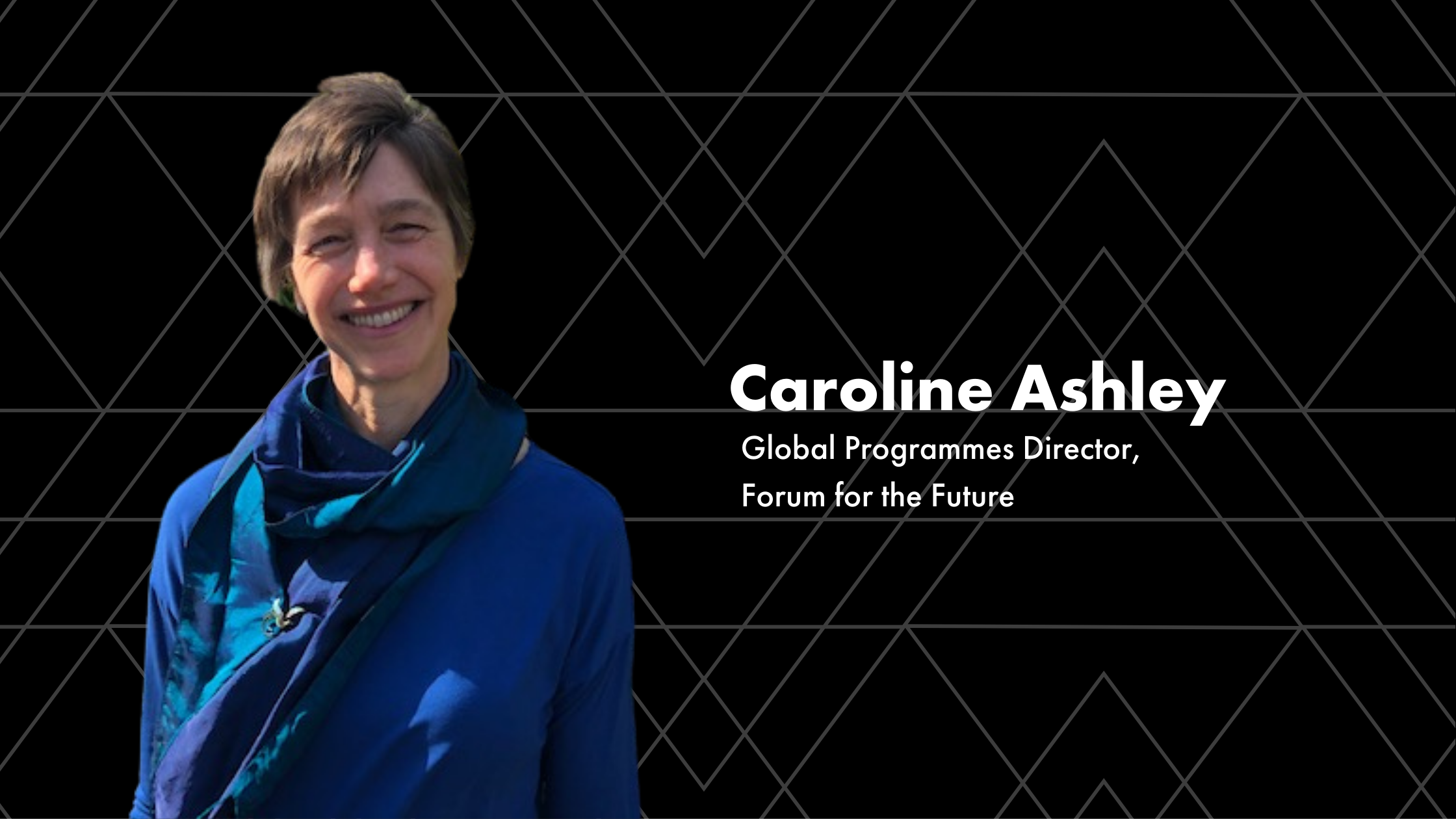 The next piece in our Future of Sustainability: Looking Back to Go Forward campaign will see Caroline Ashley, Forum's Director of Global Programmes, distill the campaign's key themes and explore their implications for the future.
About the Future of Sustainability: Looking Back to Go Forward
Produced by international sustainability non-profit, Forum for the Future, the Future of Sustainability: Looking Back to Go Forward is a unique opinion and commentary series set to explore lessons learned from the last 25 years in the sustainability movement and what they mean for the future.
Based on new and exclusive insights from diverse voices across the sustainability movement, we'll examine where we have succeeded and where we have failed in creating real change. We'll consider how the world is responding to today's multifaceted challenges and opportunities, and what pivots might be needed if we're to deliver at scale and pace. Lastly, we'll look forward – exploring how we can reframe the goals of the system, reset our ambition, and encourage the adoption of new mindsets and approaches critical to creating what's really needed: a truly just and regenerative future.
With thanks to our partners
Looking Back to Go Forward was made possible thanks to the generous support from our partners: Laudes Foundation, GSK Consumer Healthcare, Target, M&S, Capgemini, Bupa, 3M, the Cosmetic Toiletry & Perfumery Association (CTPA), Burberry, Olam Food Ingredients, and in particular our headline sponsor, SC Johnson