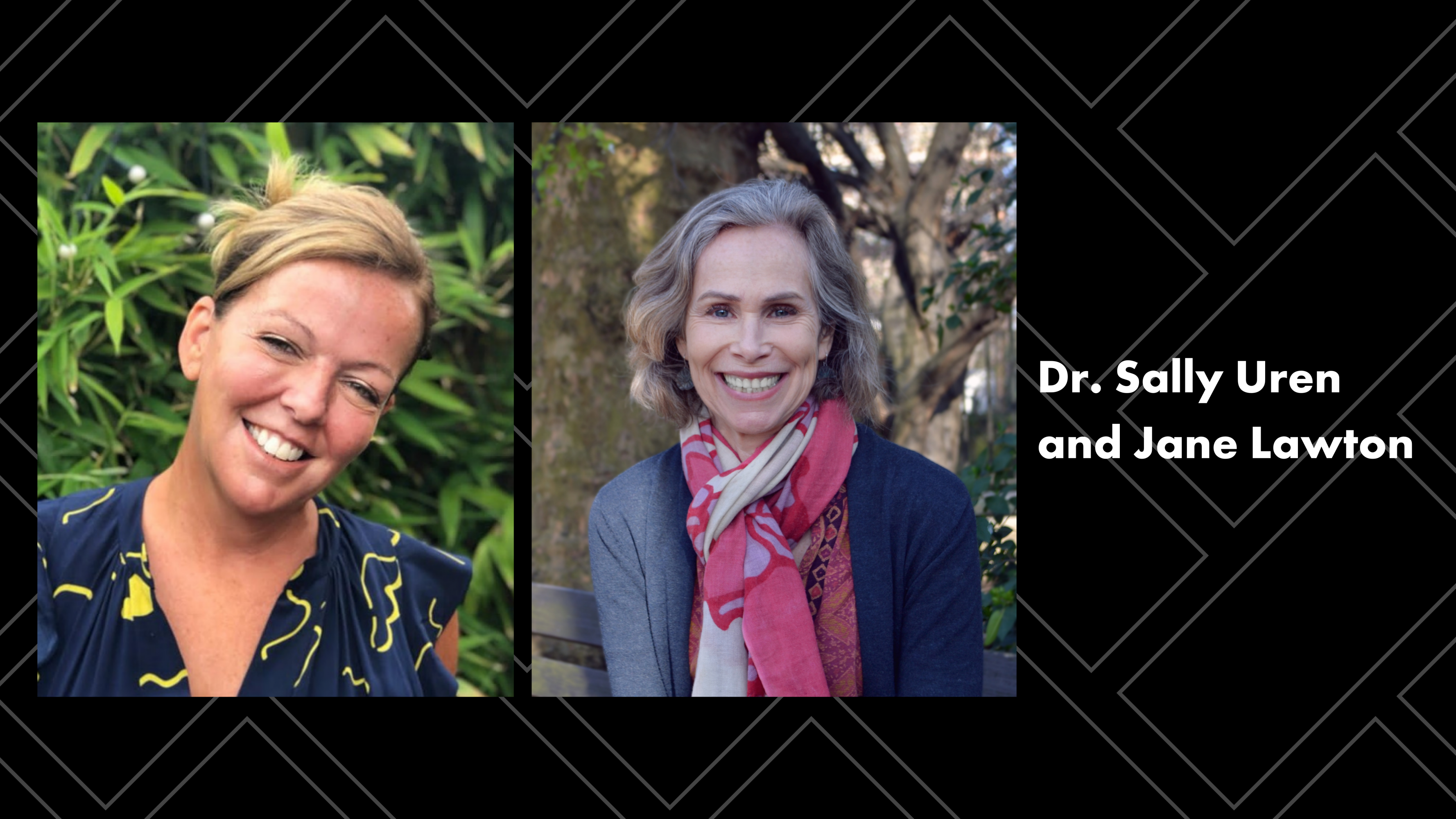 Forum for the Future's Dr. Sally Uren and Jane Lawton launch a new campaign that explores why more than three decades of sustainability efforts haven't got us where we need to be, how we can actively shape the future by understanding lessons from the past, and what needs to happen now.
---
November 2021 – wouldn't it be amazing if this moment in time we are all living through was still talked about in 100 years, taught in schools, passed down from generation to generation? Not as the moment when we sealed our own fate as a species, but as the moment we woke up, realized what we needed to do to transform our relationship with each other and with the planet, and got on with the job?
As we emerge from the frenzy of COP 26, the jury is still out on whether this will be the outcome. Compared to the sluggish pace of climate progress over the last three decades, it was undoubtedly a relative success. The nature and climate agendas were explicitly linked, the just transition had greater prominence, and for the first time ever we saw reference in the text to moving beyond coal and ultimately fossil fuels.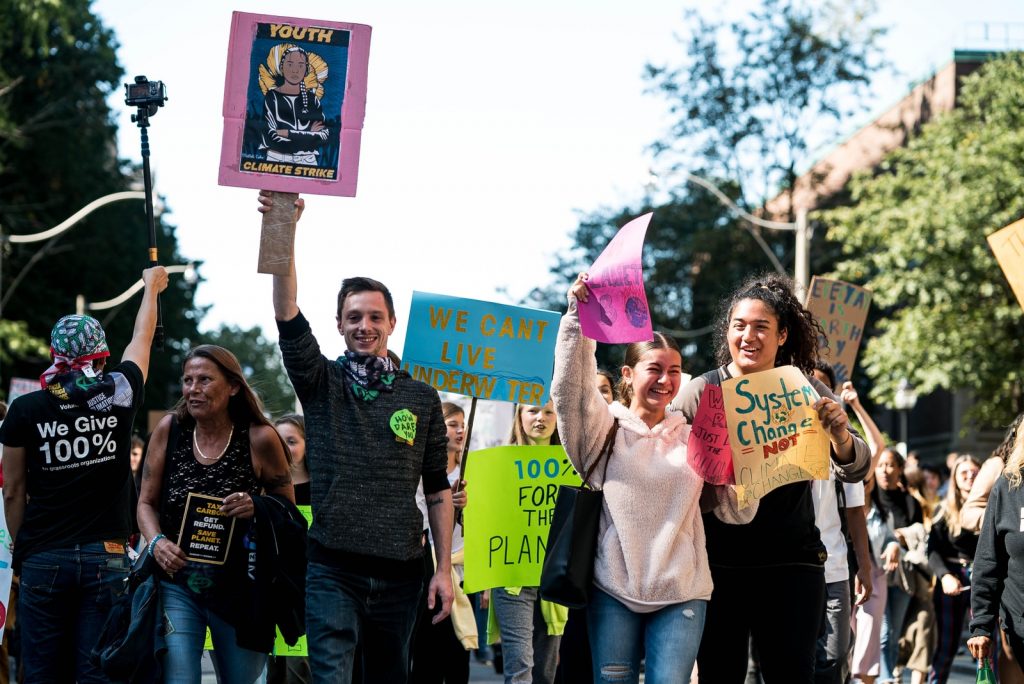 But compared to what needs to happen, it fell far short. It postponed a lot of vital decisions, many people continued to be excluded from conversations that will deeply affect their future, and it was all 'too little, too late'. Meanwhile, it left many of the drivers of wider environmental destruction and social injustice – such as ongoing exploitation of natural resources, consumption models and the increasing concentration of wealth, power and access to resources in the hands of the few – more or less untouched.
Pivotal moment for the sustainability movement
There is no question in our minds that we are at a pivotal moment for the sustainability movement. The world is recovering slowly from the COVID-19 crisis – one of the most significant disruptions to global economic and social systems we have ever known. But our climate, biodiversity and equality crises continue to deepen around us. Our scientists are calling Code Red for the planet.
And there is no question the time is ripe for the sort of transformation we desperately need. Just as all the conversations and coverage around COP brought home to millions the threat of climate change, so the ongoing COVID-19 crisis has shown us just how quickly critical systems – food, health and governance among them – can be reconfigured when faced with a threat that is clear, immediate and existential.
We know that the decisions we make now will determine the future of the planet – and every living thing that calls Earth home – for hundreds of years. And there is great risk, but also great promise in that realisation.
At the same time, we believe this critical moment of transformation will only be realized if we can be clear about what has brought us here. We need to look back with humility, to learn from the past and fully acknowledge this harsh truth: While significant progress has been made, more than three decades of 'sustainability' have not got us to where we need to be.
It is against this backdrop that we are launching our new Future of Sustainability: Looking Back to Go Forward campaign, which amplifies our belief that a more just and regenerative future is within our gift. This campaign is focused on harnessing lessons from the past to help us understand the future, drawing on diverse voices and perspectives to explore where we have succeeded in driving substantive change over the past few decades, and where we have failed. And, critically, it will set out what all this means for tomorrow.
Looking back to go forward
Forum was founded in 1996 to inspire positive action through our Green Futures publication, educate with the first Masters programme on sustainability, and work in partnership with the public and private sectors to catalyse change toward a more sustainable future.
25 years later, the world looks a little different. Considerable progress has been made – we have seen enthusiastic adoption by many leading businesses of new sustainability frameworks and approaches. Compared to 1996, when most businesses were still flat in denial over climate change, when barely a handful were publishing environmental reports, and when 'eco-efficiency' was just about the summit of corporate sustainability ambitions, much has changed. Previously unimaginable advances in technology have revolutionised energy systems, connected the world, given voice to young people. We have also seen extraordinary progress in lifting millions of people out of poverty.
So why haven't we achieved more as a movement? Why are we still teetering on the brink? And why is it all so easily written off as "blah, blah, blah"?
Our view is that this is because we haven't changed the fundamentals. We have been trying to solve social and environmental crises within current systems and processes – where profit and growth are dominant drivers and power is hugely unequal. Where people and sectors work in silos, drawing up solutions to separate problems which are in reality all part of a wider, more profound challenge, and which require collective approaches. And we have relied far too heavily on voluntarism and free-market principles as the key levers for change, neglecting the critical role of enlightened regulation and social purpose in the system.
Not only has this not worked, it has led to a dangerous sense of complacency for many – a sense that incremental change on a 'business as usual' basis can get us where we need to go.
"The test for progressive companies over the next five years isn't going to be how good they get at CSR sustainability performance but how good they get at articulating the minimum required of governments to help transition to a more sustainable world."
Jonathan Porritt, Co-Founder, Forum for the Future
The Elephant in the Room
As a movement, we have become expert at not noticing a certain looming elephant in the room: our elephantine economic system.
It's time to face up to the fact that our current version of capitalism – with its light regulation, reliance on voluntarism and fractured multilateral governance – is making it much harder to drive change, and that we need to consider some creative alternative models – and fast. We don't have all the answers to what those new models look like. But we do know that ultimately we're looking for one that is underpinned by a fundamental shift in the goals of the system. A shift that means we judge the economic system's success not by profit alone, but by whether it drives everyone's well-being while also regenerating planetary health. It is as simple, and as complicated, as that. Doing so will require a different mindset, a shift in our fundamental assumptions about how the world works. If we unlock this, we will be able to design the new approaches, incentives and rules which will drive a system that delivers social and environmental value.
Perspectives on our past and on our future
Changing our systems won't be easy. Our societies, technologies, cultures, ideologies, political leanings, governance structures, economic goals and more have all been shaped by our past.
Which begs the question: just what can our past teach us about our future?
As an organisation, Forum specialises in futures thinking – we are convinced that multiple futures are still open to us. But we also believe that lessons from the past can be enormously helpful in shaping that future.
So over the next few months, we're going to dive deep into these lessons by sharing a wide diversity of views on the experience of the past 25 years and what it all means for the future. We'll be hearing from the leading European scientist on our planetary boundaries, a Singaporean futurist, an African stateswoman, an Indian youth activist, and from figures who were at the forefront of coining business sustainability, way back at the start.
Between them, they share how important it is to take stock of this moment in time, and to seize it as a pivot for change. There is no simple answer and no single voice: we hear diverse views with different priorities, but all emphasising the level of disruption we face and the scale of the transformation we need.
They also share their points of light – the things that make them fundamentally believe it is in our gift to create a future we want to live in.
Will this point in time be remembered as the moment we woke up to what we needed to do? We're not sure. But we do know that listening to some of these extraordinarily insightful thinkers has given us hope that the solutions are out there, just waiting to be acted on.
"The great change happens when people decide what they want, within the realm of the plausible, and then start taking concrete action to deal with it. "
Singaporean civil servant, poet and futurist Aaron Maniam
"I am 100 percent certain that we have the winning narrative."
Prof. Dr. Johan Rockstrom, Director of the Potsdam Institute for Climate Impact Research
"There is an incredible powerhouse that lies in young people and the energy they want to bring to bear on these problems, both practically and politically. That gives me enormous courage in my own campaigning and strengthens my resolve."
Co-Founder of Forum for the Future, author and environmental activist Jonathon Porritt
Join us over the next months for inspiring, provocative reflections on what the past can teach us about the future.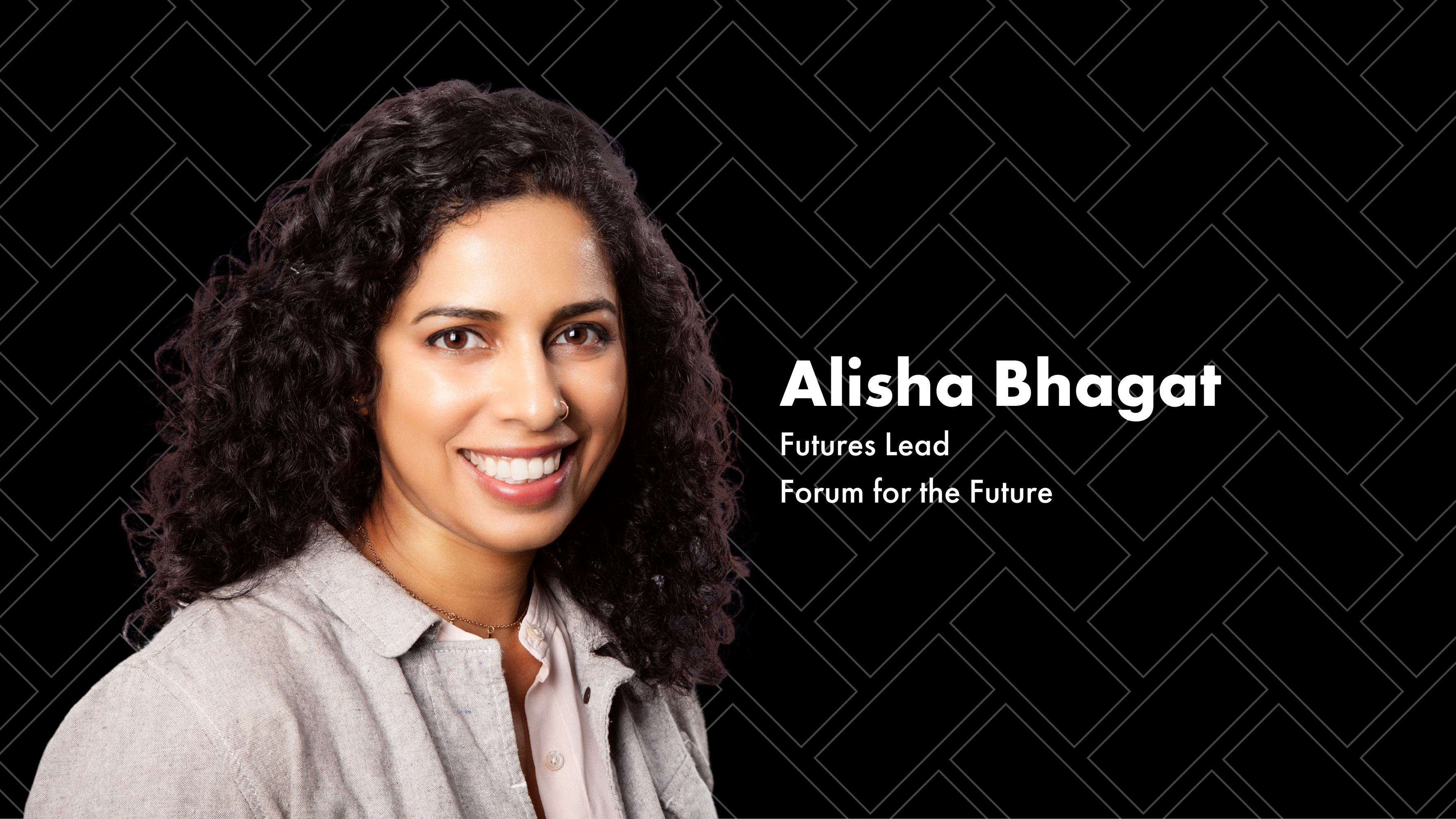 ---
About the Future of Sustainability: Looking Back to Go Forward
Produced by international sustainability non-profit, Forum for the Future, the Future of Sustainability: Looking Back to Go Forward is a unique opinion and commentary series set to explore lessons learned from the last 25 years in the sustainability movement and what they mean for the future.
Based on new and exclusive insights from diverse voices across the sustainability movement, we'll examine where we have succeeded and where we have failed in creating real change. We'll consider how the world is responding to today's multifaceted challenges and opportunities, and what pivots might be needed if we're to deliver at scale and pace. Lastly, we'll look forward – exploring how we can reframe the goals of the system, reset our ambition, and encourage the adoption of new mindsets and approaches critical to creating what's really needed: a truly just and regenerative future.
With thanks to our partners
Looking Back to Go Forward was made possible thanks to the generous support from our partners: Laudes Foundation, GSK, Target, M&S, Capgemini, Bupa, 3M, Burberry, CTPA, Olam Food Ingredients, and in particular our headline partners, SC Johnson.