In these times of systemic shifts and discontinuity, Joy Green reflects on the signals and patterns of the last couple of months. What are we seeing with systemic implications?
We live in strange times, times of sudden systemic shifts and discontinuity, where so much is happening that it is easy to feel numbed and overwhelmed. Futures thinking can offer a means of navigation through this, especially the practice of horizon-scanning where signals of change are used as a lens to explore and unpack possible systemic change. We collect a plethora of signals here on the Futures Centre on an ongoing basis. Every few months we review them, picking out the ones that seem to be pointing in the most interesting or disruptive directions. In this article I'll talk briefly through a recent selection cutting across the classic 'STEEP' categories (social, technological, economic, environmental, political) that seem to have important systemic implications.
The key aspect here is the speed and timing – it's happening several years earlier than expected, and fast. It has already doubled since the start of the year to $54 and still rising. This new market dynamism and volatility will have many systemic effects, some unexpected and disruptive. On the plus side this could accelerate development and scaling of the negative emissions tech we need to have any hope of staying under 1.5 or even 2C.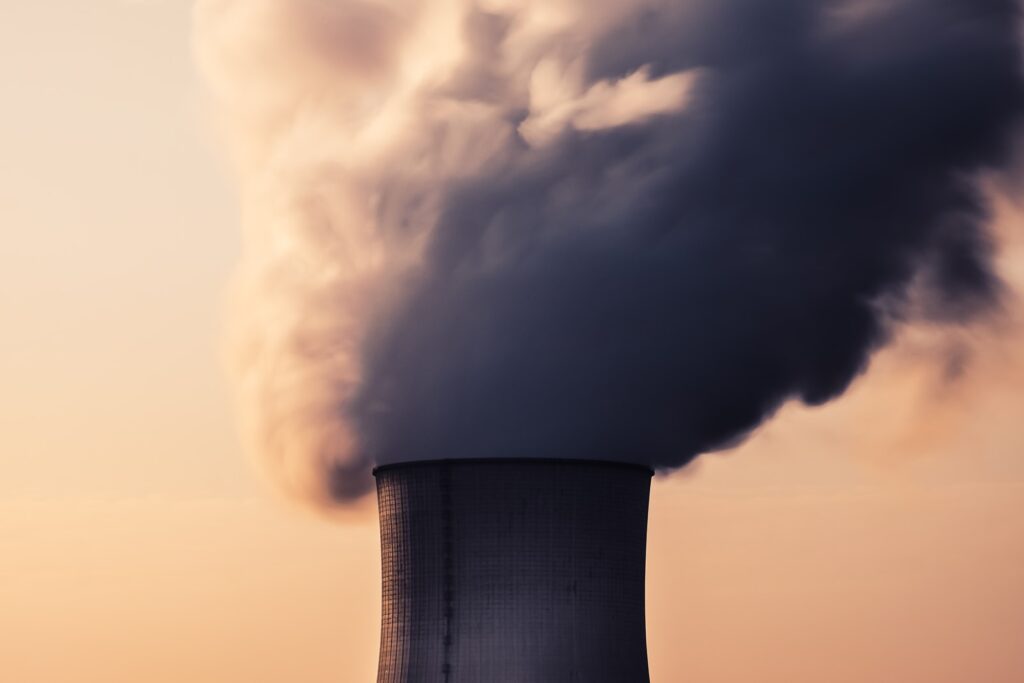 ImpactAlpha predicts that a carbon price of $100 a ton "will drive a disruption of massive proportions, from the fate of ExxonMobil to the profits of Midwest farmers," and notes that the carbon price is a critical planning tool for companies – but few have planned for so steep a rise, so quickly. Hedge funds and speculators are changing the dynamics of a previously sedate market. Will the price of carbon supplant the price of oil as the key commodity to watch?
'Ghost kitchens' – also known as 'dark kitchens' or 'cloud kitchens' are multiplying fast, recently highlighted by the conversion of 200 McDonald's housed by Walmart. This growth is driven by the evolving business model of the delivery giants like Uber and Deliveroo that are using their vast troves of customer data to enable disintermediation – in this case the cutting out of restaurant middle-men – to maximise their own profits.
Accelerated strongly by the pandemic lockdowns, which obviously turbo-charged the demand for delivery services, this trend marks the further incursion into society of digital power law dynamics that reward a handful of mega-winners, hollow out the middle, and produce precarity for everyone else (as previously seen in the music industry, publishing, and more recently on the platform Only fans).
So what might this mean here? Food and cooking is a key cultural touchstone, and social eating is important for wellbeing and social cohesion. If restaurant, street food and cooking culture is weakened by this shift, there are systemic risks of cultural loss and further atomisation of societies, as second order effects. This trend could also be a potential important multiplier of worker precarity and unemployment (given that the long term aim of these platforms is to move to automated delivery) with wider societal effects.
The now notorious digital video artwork that sold for $6.6million highlighted the fast-evolving world of NFTs, which opens up the digital world to a new level of market activity and volatility. Art and fashion is currently driving this – for example gamers are already spending on digital fashion to look their best in digital realities. We are also, unsurprisingly, seeing scamming – such as publically available art being transformed into NFTs and sold without artists' permission. While the current situation bears the hallmarks of a bubble, NFTs point towards the accelerating convergence of physical and digital and some disruptive systemic possibilities.
NFTs represent a new ownership model – that disintermediates. Possibilities extend to raising finance directly from illiquid items like stamp collections (there are around $78 trillion worth of unbankable assets globally), and giving artists direct control over their work and revenue (e.g. by tying their work to smart contracts that trigger royalty payments every time ownership transfers.) In the long run, even banks could be disintermediated if people are able to go directly to the market via NFTs to raise financing, complete a commercial transaction, or realise value.
It's also worth noting that NFTs are based on blockchain – so there is a serious carbon-kicker right now with the energy requirements for mining (although a move to less energy intensive proof-of-stake could mitigate this in the long run).
There is already a lot of surveillance tech in this space using facial recognition. What sets this apart is the low cost, and the low profile. It uses WiFi-type radio signals to read individual body movements with no need for visual cues – so there are no giveaway cameras. The movements are analysed and interpreted with AI in fine enough detail to give information about heart rates, breathing and emotional states.
There is potential for use 'invisibly' at scale, using low cost existing systems, such as WiFi routers, to detect the emotions of a large number of people gathered, for instance in an office or work environment. Applications envisaged by the research team include police monitoring of crowds, looking for emotional changes that might lead to violence; in healthcare, to support wellbeing; and by HR teams to assess the actual reception of company policies as opposed to what employees say.
There are obvious implications for ethics and privacy here. While there has been a lot of push back against facial recognition, 'invisible' WiFi-based systems could take hold more easily, particularly in private spaces like workplaces where other forms of monitoring are already in place.
This signal highlights the growing global movement pushing for legal "Rights of Nature" to completely shift the paradigm of nature protection and exploitation. Nine rights have been granted to the Magpie River, including rights to flow, to maintain its natural biodiversity and integrity, to be safe from pollution, and perhaps most importantly, the right to sue. A fundamentally different paradigm is emerging here, completely different to the parallel movement that seeks to value nature economically. Giving nature financial value does not change its status as a resource – it just becomes a more expensive one, that may require offsets.
However legal personhood is a status shift. People cannot be offset! Their rights cannot be sold. When a river is recognised as a person, this potentially permanently rules out developments such as dams, as blatant contraventions of the river's rights. And similarly for other ecosystems, such as forests, where patterns of exploitation could also be permanently shifted under this framework. If this global movement keeps growing, could it prove as momentous in the long term as other historical recognitions of rights, such as the abolition of slavery?
There are signs that a meat-free revolution may be taking hold in China, as a new generation of consumers is increasingly alarmed by food crises such as coronavirus and African swine fever.
The market for plant-based substitutes is now firmly established and growing fast at 20-25% annually, and there is potential for even higher growth as prices fall.
This is important systemically because China now consumes 28% of meat globally and half of all pork, and there have been massive knock-on effects on zoonotic diseases, public health, carbon emissions and animal welfare. In 2016 the Chinese government outlined a plan to reduce meat consumption by 50%, with a focus on alternative proteins including cultured meat (i.e vat-grown animal-free meat). Could strong investment by the government turbo-boost this meat-free trend and cause a significant shift? There is a potential analogy with what happened with solar power – Chinese investment drove the price down much faster than expected, enabling exponential growth worldwide. Could these same dynamics replicate with, for example, cultured meat? Start-ups are already appearing that are betting on price parity with meat within three to five years, and lower costs beyond that, a shift rapid enough to cause significant disruption.
A new climate feedback loop has been discovered by scientists at CERN that could accelerate Arctic warming and sea ice loss. It produces more clouds at the pole which then produce more warming, and then more clouds, in an intensifying cycle. It's driven by increasing amounts of iodine in the atmosphere, which acts as a very effective nucleator for clouds, and is being released as the Arctic thaws.
This discovery is not currently factored into any climate models, but could turn out to be very significant because it is to do with the behaviour of aerosols. Even tiny modifications in this behaviour can have huge consequences for the overall warming of the planet, according to climate modellers. It is also significant because of the acceleration of the loss of Arctic sea ice, which strongly affects the Earth's albedo, or reflectivity. A2019 study found that losing the remaining Arctic sea ice and its reflective power is equivalent to adding an extra one trillion tons of CO2 to the atmosphere, and would make staying under 2C almost impossible.
This adds to increasing evidence of 'Hothouse Earth' amplifying feedback loops from natural processes, that risk placing the planet on a trajectory of unstoppable warming once the 1.5 – 2C threshold is breached. These risks aren't currently taken into consideration by most climate policy and targets, even though 1.5C of warming could now happen as soon as 2030.
The WTO negotiation is still ongoing, but this could be a mindset shifting moment with regards to IP and public health. Historically, disastrous epidemics have been moments when big and lasting shifts have occurred in public health (such as advances in sanitation). In this case it is becoming evident that the pharma industry's IP model is geared far more towards maximising profit than maximising health, and it risks keeping the world in the grip of the covid pandemic for much longer than necessary.
Newer teams developing vaccines are already developing more human-centred models – for example the Hexapro vaccine will allow companies and labs in 80 low- and middle-income countries to use the key protein in their vaccines without paying royalties. Could we see a long term shift to more human-centred pharma development and IP, in the name of public health?
Final thoughts
These signals cut across disparate sectors and categories, but they have some commonalities. The first is that they all point to various forms of disruption or discontinuity, some already here, some on the horizon. Whatever happens 'after' the pandemic, it is clear that we will not return to the world of 2019 – too many dynamics and assumptions are shifting, and the pace of change is rapid. There is so much potential disruption on the cards that the post-covid trajectory that is most strongly invoked by these signals is 'Unsettled'; but not all this disruption is negative – four of the signals here have positive transformational potential. There is no future that is not disruptive now – but there are opportunities for deep transformation ahead.