As part of the UK's existing transportation strategy, £5bn was already committed pre-COVID by the UK government towards biking, cycling, and bus infrastructure through 2025.  However, In order to maintain social-distancing on busses and trains during COVID-19, only 13-15% of the average number of passengers will be able to ride public transit.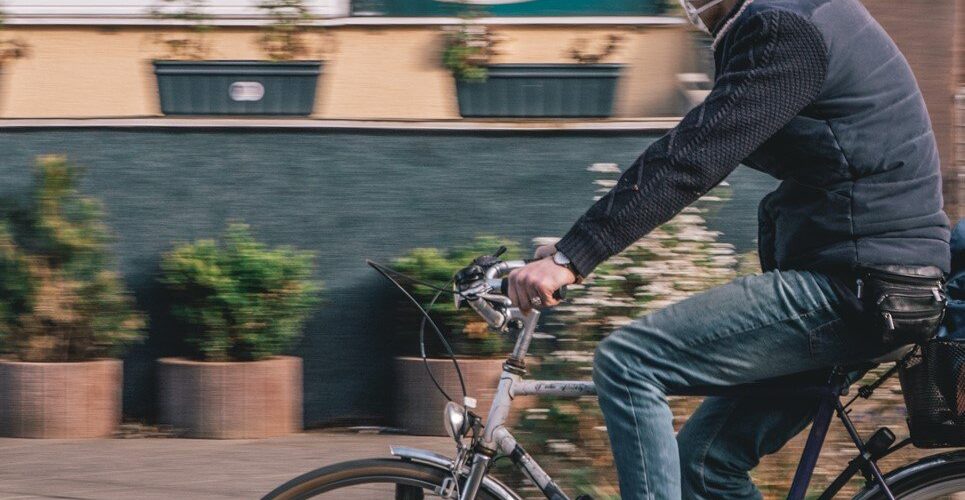 In response, the UK government has committed £2b in active transport investment, £250m to be used immediately for pop-up cycling and walking space, "to create a new era for cycling and walking".  According to TfL, cycling could increase tenfold during and post COVID-19.  Out of necessity, this response by the government to drastically increase cycling and walking in lieu of public transit service serves as both a requirement for economic recovery, and expedited delivery on the UK's strategic goals of decreased urban congestion, pollution, and emissions.
So what?
This nationwide push for active transport, in addition to London's rapid construction of cycling networks and "complete transformation" of local town centres to support active modes, demonstrates how UK's national and local governments are seizing the COVID-19 recovery opportunity.  By directing funds and ambitions towards cycling and walking they will decrease urban congestion, pollution, and climate impacts while increasing public health.  However, how strong and consistent interest in cycling remains over time, and the degree of pushback against it will be key factors in the success of the strategy.
Could these £2b in cycling and walking infrastructure upgrades be enough to usher in what prime minister Johnson says "should be a new golden age for cycling" – transforming the way people move around UK cities? Or, could further slow-moving socio-political and economical changes be necessary before the UK truly embraces new climate and people friendly cityscapes?
Signal spotter: Natalya de Lance-Holmes
Photo by Raquel García on Unsplash