On Sustainable Fashion Day at Lakmé Fashion Week, the Union Minister for Textiles Smiriti Zubin Irani launched Project SU.RE in an unprecedented move towards sustainable fashion in India.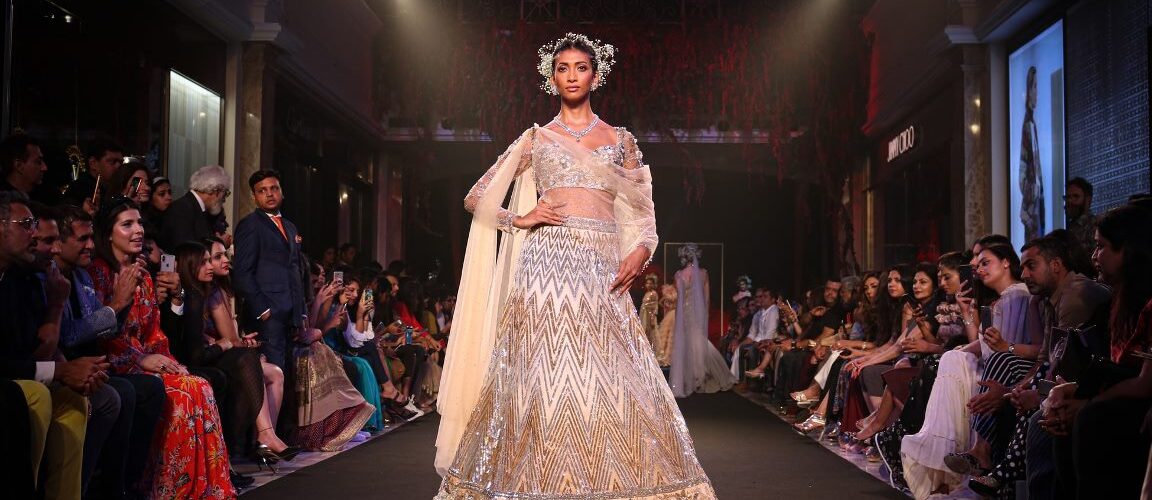 The project's signatories comprise 16 of India's top clothing brands, with a combined industry value of around 30,000 crore rupees (over $4 billion USD), including Future Group, Levi's, Aditya Birla Fashion & Retail, ArvindFashions, House of AnitaDongre, 109F and Shopper's Stop.
SU.RE – which stands for 'Sustainable Resolution' – is a five-point agenda that aims to consolidate a greener trajectory for the Indian apparel industry by 2025, addressing issues like carbon emissions, resource efficiency, waste and water management, and responsible supply chains:
1. Develop a complete understanding of the environmental impact of the garments being currently produced by brand.
2. Develop a sustainable sourcing policy for consistently prioritizing and utilizing certified raw materials that have a positive impact on the environment.
3. Make the right decisions about how, where, and what we source across the value chain by selecting sustainable and renewable materials and processes and ensuring their traceability.
4. Communicate our sustainability initiatives effectively to consumers and media through our online and physical stores, product tags/labelling, social media, advertising campaigns and events.
5. Through these actions, shift a significant percentage of our supply chain to a sustainable chain by the year 2025, contributing to the UN Sustainable Development Goals, and building a world that is safe for the future generations, as an acceptance of a responsibility we all share.
The launch coincides with the 150th birth anniversary of Mahatma Gandhi, and is reflective of "that very thought of the Mahatma – to be the change you wish to see in the world", says the Textiles Minister.
SU.RE was jointly developed by Clothing Manufacturers Association of India (CMAI), United Nations in India and IMG Reliance. Other supporters include Lenzing EcoVero, which produces viscose fibres made from renewable wood, and R Elan, which produces GreenGold fibres made from 100% used PET bottles with one of the lowest carbon footprints globally.