Over the past couple of years, there has been a growing public discourse about the role of justice, equity, diversity and inclusion (JEDI) in the US and discussion of how awareness of these issues shape pop culture, policy, and the public consciousness. While awareness is certainly a step in the right direction, there is still a great deal of work to be done. 
What does the changing JEDI landscape look like for organisations? What are we spotting that might point to a more just future? What might be the roadblocks in our way? The US team participated in sensemaking around JEDI signals in the current landscape. 
---
While issues pertaining to justice, equity, diversity, and inclusion (JEDI) have been critical in the US for decades, only recently has this discourse entered the mainstream. The murder of George Floyd in May of 2020 served as one of the tipping points for public and political action. As a result, more organisations are bringing these issues to the forefront and trying to find pathways to action. 
Last year, the US government declared Juneteenth a federal holiday, the first holiday to be created since Martin Luther King Jr. day in 1983. Juneteenth celebrates the emancipation of enslaved Africans in the US. While one small step, the holiday provides an opportunity to celebrate as well as better understand the past, and the racism and injustice that was present then, and continues to carry on in many forms today. 
There is still a great deal of work to be done as many current systems are unjust, unequal, and exclusionary. Our work on JEDI issues continues to be critical in the current landscape where a number of US states are considering anti-transgender and anti-LGBTQ legislation.

Last month, Forum for the Future's US team engaged in a horizon scanning exercise focusing on JEDI issues in the US with the goal of surveying the current landscape to explore the impacts of current political and social developments and what they might mean for the US and wider world.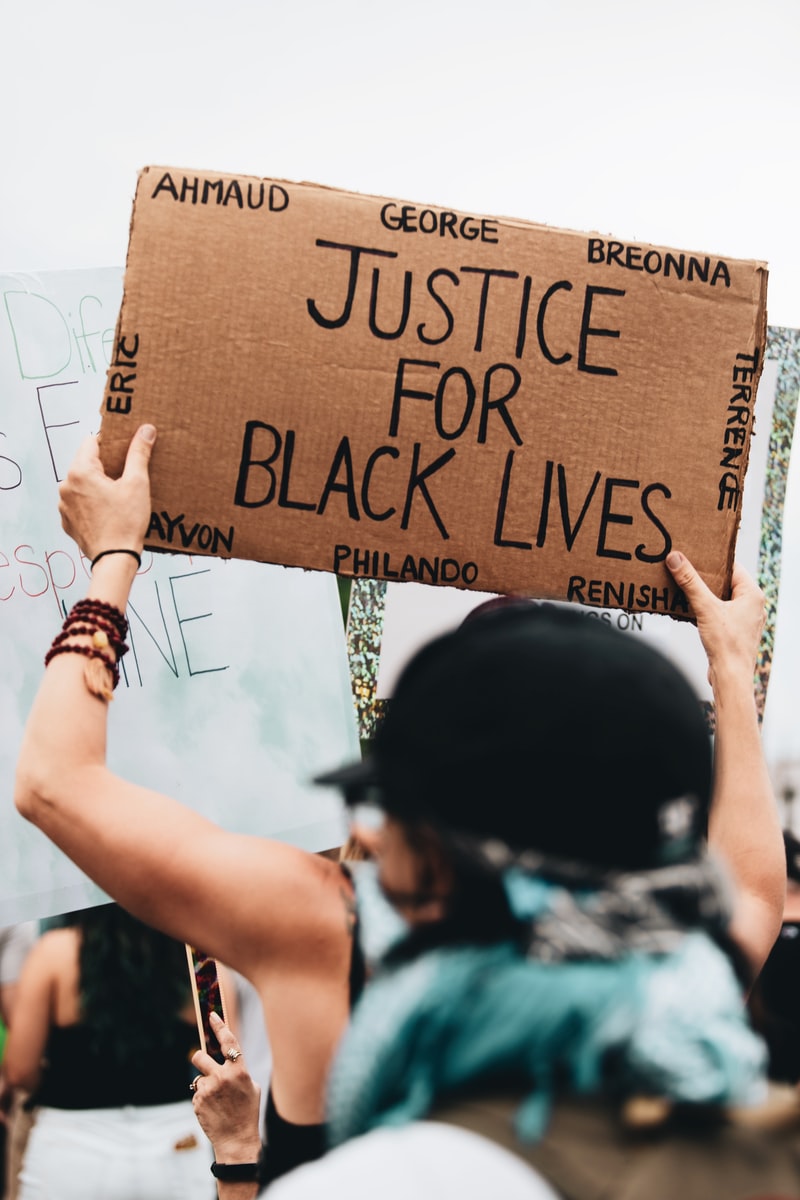 Signals
Brand Awareness of JEDI
More brands are becoming aware of the importance of considering JEDI principles when creating products and marketing to different customer segments. Target's 2022 Pride collection featured chest binders and packing briefs, in collaboration with the brand TomboyX, geared towards the queer, trans, and gender non-conforming community. These products, advertised by nonbinary and queer models, were lauded by the community for providing needed products affordably and accessibly.

Yet not all brands have acted appropriately on these issues. Walmart was derided for its Juneteenth branded products including ice cream and party decorations. These products and their marketing demonstrated a disconnect between the brand and the US black community for whom the products were intended. 
People with Disabilities Gain Visibility and Access
Amazon added a new fiction category, Adult Disability, to its online bookstore. The category will make it easier for customers to find and discover titles with disability stories and themes. The move is seen as raising the visibility of the disability community.

Lyft, the ride sharing and scooter renting company expands its mobility offerings by partnering with disability athletics organisation Achilles International to launch a pilot adaptive bike program. The program enables access to handcycles and tandem bicycles in New York city and follows a community-centred "library" model.
Indigenous Land and Climate Change
The word colonialism has finally made its way into the 6th Intergovernmental Panel on Climate Change (IPCC) report. Colonialism is recognized as a historical and ongoing driver of the climate crisis. Identified as critical by climate justice advocates for many years, the inclusion of colonialism and its legacy in the report brings this framework to a wider audience. Additionally, this report covers indigenous topics and engages more indigenous and representative authors and scientists in presenting viewpoints on climate and colonialism.

In Virginia, the Rappahanock tribe has reacquired 465 acres of land from the US department of the Interior. The tribe worked with the US government to reclaim these ancestral lands, where the Rappahanock plan to educate the public by constructing a 16th century village and training tribal youth in river conservation. The acquisition is part of a larger movement of indigenous people trying to reclaim their land in the US. 
State-by-State preservation and erosion of rights
On June 23rd the US Supreme Court overturned Roe v. Wade, ending the right to an abortion. Roe v. Wade had been upheld for nearly 50 years, and its reversal is a landmark decision. As a result, abortion will now be permitted or restricted on a state-by-state basis, with a prediction of a rollback of these rights in half of all states. As a result, some states are offering assistance to people seeking an abortion within their borders. New York officials and activists are preparing to welcome abortion-seekers from out of state and the NY State Attorney General has set aside $50 million to help those seeking an abortion. The Governor has also declared the state a "safe harbour".

In Indiana, a legislative conflict occurred over transgender sports. Lawmakers introduced a bill banning the participation of transgender women and girls in school sports. The Governor vetoed this bill but the legislature overrode the veto, successfully instituting the ban. Indiana joins 18 conservative states that have enacted statewide laws or rules that in some way ban transgender women from sports.
So What?
The political climate in the US demonstrates that there is still a long way to go to realising a just, equitable, diverse, and inclusive world. It feels sometimes as if every step forward has an equally large step backwards in advancing these principles. However, the hope is that as these issues and the values they espouse become more mainstream, citizens, brands, businesses, and governments will be better equipped to translate JEDI principles into concrete action.
The signals spotted by the team emphasise the shift needed, now more than ever to ensure that we are changing entrenched patterns, righting past wrongs, and building the future in a deliberate and thoughtful way. We do not claim to be experts in this space, but we are trying to challenge ourselves and learn so that we can better bring JEDI into our work. 
While we learn, we are curious to know how JEDI principles are showing up in your work? How is JEDI relevant to the systems or value chains in which you work? What is the role of organisations in working on these principles both internally and externally?

Regional Sensemaking
Every month, our global teams gather to look for signals of change and engage in rapid generative scanning to bring you our glimpses of the future. What are the implications of these signals? What bigger trends are they pointing towards? What if these various signals of change interacted with each other? What would that lead to? We know climate change impacts will affect regions unfairly, so why not produce multiple futures catering to our various contexts – social, cultural, environmental, and more?
Want regular insights and glimpses of the future straight to your inbox?