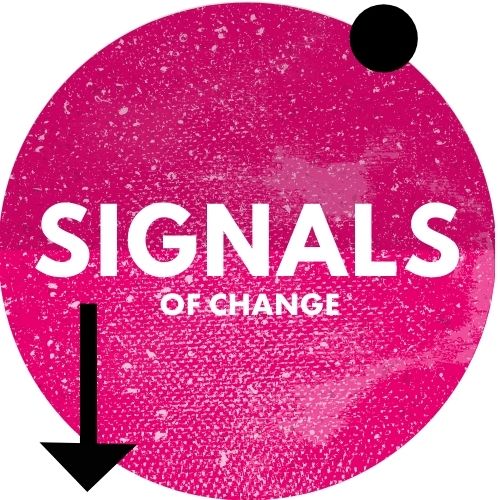 Signals are new ideas or innovations that could change the game for sustainability in the future. They can be positive, negative, both or neither.
If there is a topic you are interested in, looking at a dashboard of signals can help you spot trends and opportunities. The Futures Centre is where we track signals of change:
What if you were a textile manufacturer and you spotted this signal?:
Plastic fibres found in tap water around the world
Microplastic contamination has been found in tap water in countries around the world, leading to calls from scientists for urgent research on the health implications. Tap water samples from more than a dozen countries were analysed by scientists for an investigation by Orb Media, who shared the findings with the Guardian.
What could this mean for the future of your business?
What if you were a policy officer seeing a rise in active citizenship:
'Guerilla' bike lanes demonstrate the power of citizen experimentation
Latvian cycling activists have taken back the streets in Riga, by painting in bike lanes on a main artery, where city officials had previously rejected the concept owing to inadequate space. The successful use of the bike lanes by locals on the morning they appeared demonstrated the validity of citizen knowledge and experience in contributing to effective urban design.
How could you harness this energy to build communities and improve places?
<iframe width="560″ height="315″ src="https://www.youtube.com/embed/DHFWr0x_cbo" frameborder="0″ allow="accelerometer; autoplay; encrypted-media; gyroscope; picture-in-picture" allowfullscreen></iframe>
What if you were a food retailer with customers concerned about safety and you saw this signal?
China to track chicken on blockchain platform
The Chinese online-only insurer ZhongAn announced in June the development of a blockchain platform for the chicken supply chain. The platform logs all transactions relating to each chicken permanently on a decentralised ledger. Each chicken gets a device that records its birth, the farms it was reared in, and the factories and logistic suppliers it passed through post-slaughter.
How could you use blockchain to track produce across your supply chain?
Wherever you look, signals of change that could shape the future are waiting to be spotted. The power of signals gets multiplied when people from across the world pool together the signals they see.
What is the first signal you'll add to our pool? Share your signal with the community here. // #signalofchange