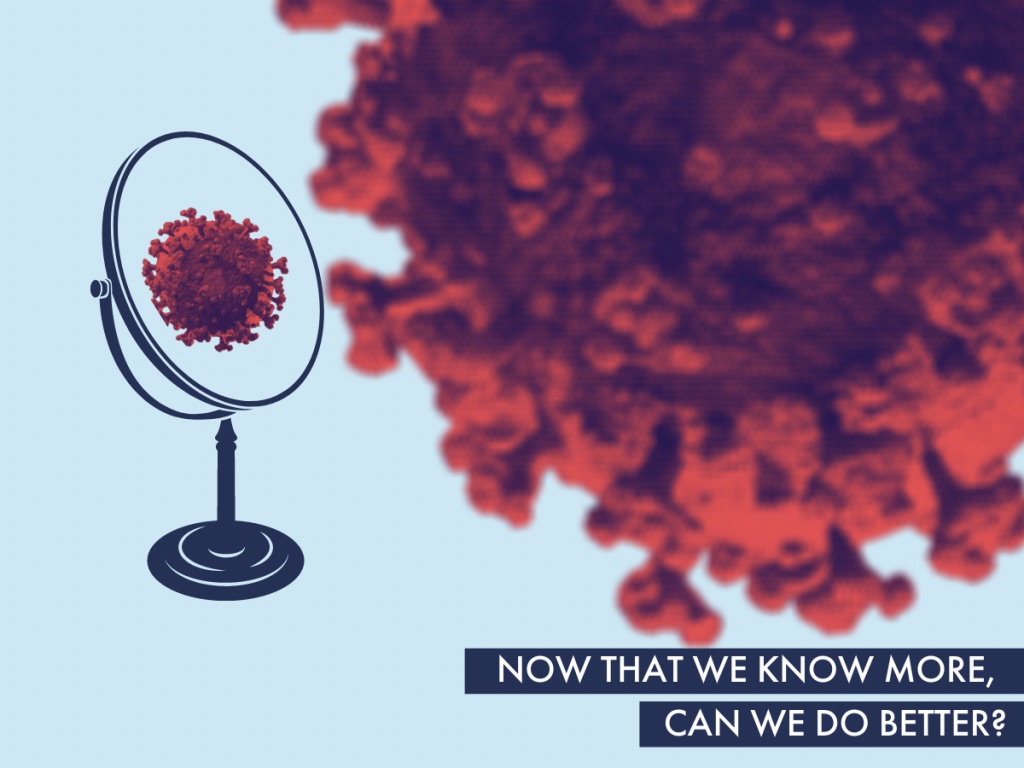 Holding a mirror to 2020: what have you seen, heard and experienced?
It's been around 12 months since COVID-19 first emerged and nine months since the first global lockdown tipped us all into discontinuity. 
Ecological thinker, Joanna Macy, has likened this experience to 'entering a bardo' – a space between known worlds where there is no map. It is disorienting and frightening – but also a space of potential transformation. The gift it gives is 'mirror wisdom' – the opportunity to see everything reflected just as it is. The parallels to the pandemic are clear: COVID-19 has paused previous normality and held up a mirror to our world and societies. A great deal that was hidden has been starkly revealed, in a continuous stream of extraordinary events. 
Every level of our lives continues to be affected. So many structures that seemed solid have shifted while others have proved more resilient than expected. Some certainties have been swept away – but not all of them are going quietly. Some new patterns are becoming more apparent. 
There is undoubtedly yet more uncertainty to come but as the curtain falls on 2020, now is the time to look deeply in the mirror, reflecting on what we have seen, what has shifted, what is strengthening or weakening, what we have learned or unlearned. 
What have you seen shifting? What have you learned? What have you unlearned? What does this reflection tell you about the year ahead?
Share your thoughts in comments and join us in spotting a collective landscape of shifting patterns.
Here are learnings we captured on a Miro board in a session with Forum for the Future's UK & Europe team.