Can the crisis compel us to put care at the heart of family support systems? Anna Simpson reflects on emerging possibilities that could lead to a better balance.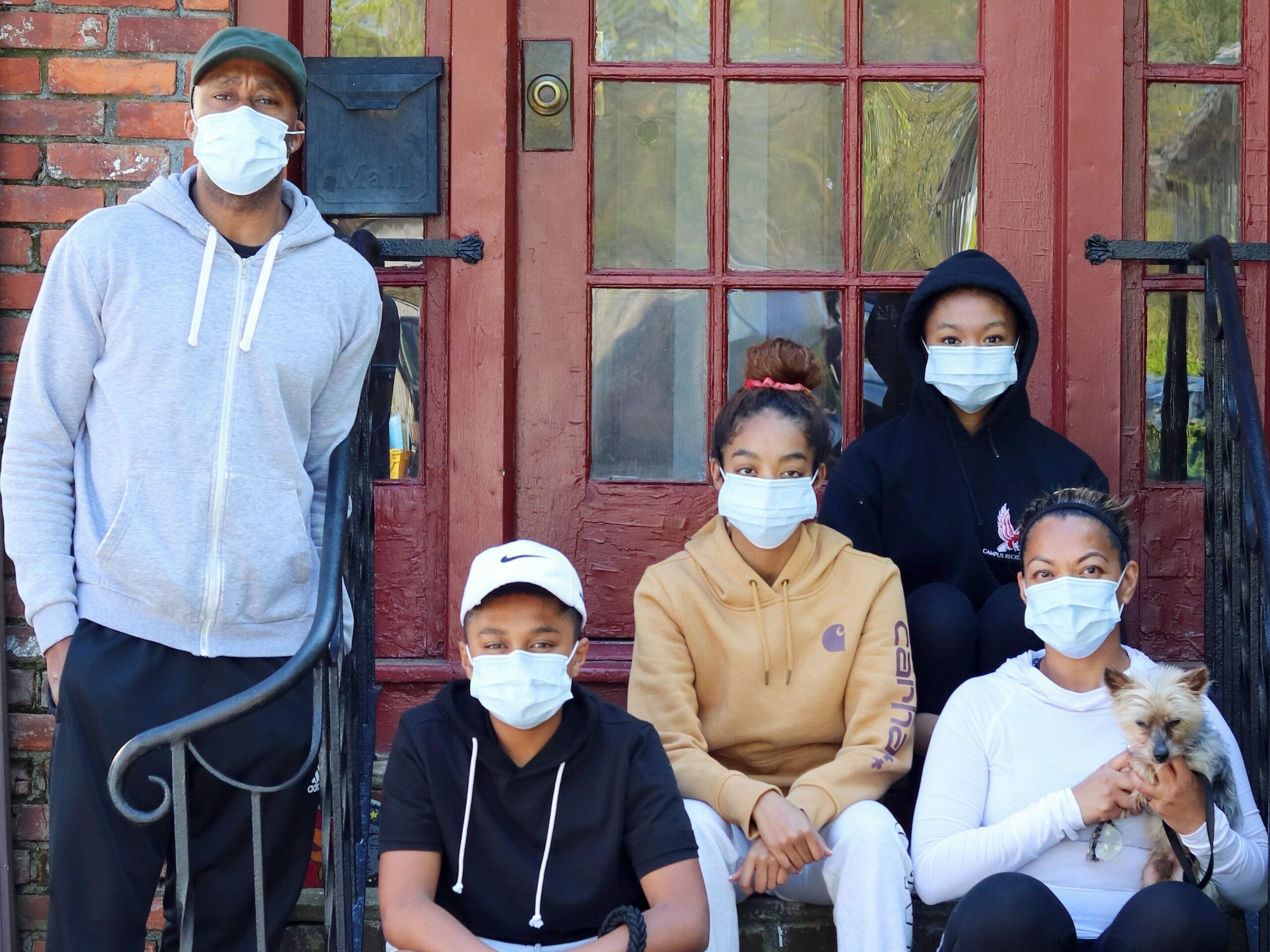 "What makes the household a family is that each member will care about each other member and be available in time of need with no expiration date on that availability. This includes a commitment to sharing the experience of facing death."
So wrote the influential peace worker and futurist Elise Boulding in her 1978 pamphlet 'The Family as a Way into the Future', seeking a definition beyond blood ties, legal frameworks or conservative assumptions. For many households, the necessity of risking or facing illness and death together through the COVID-19 pandemic has raised questions about what constitutes a family. While restricted movement and social distancing measures have made it difficult for relatives to meet, particularly across generations and geographies, they have thrown casual cohabiters into greater levels of co-dependence and commitment. The search for terms to make sense of the shift is well underway.
"We were all separated from our relatives by distance and disease; we were all very single", wrote Laurie Penny in June 2020, drawing on her own experience to question the nature of 'family': "We weren't quite a traditional household, but we needed some way to refer to one another, so—since almost everything in the world right now feels like it comes from one of those alternative timelines in a late season of a derivative sci-fi TV dystopia—we called ourselves a "pod."
Penny notes that the word 'family' derives from the Latin for 'household', and would have comprised anyone under your roof to whom you owed loyalty. We'd be wrong to think the concept has ever solidified, argues Boulding: rather, the family has been designed and redesigned for at least as long as populations have settled in towns, around 12,000 years. Over all these millennia, times of adversity have caused us to seek out a wider range of permutations, while other factors – such as cost and the effort of maintaining friendly relations – have drawn us back to kinship.
But why does the definition matter? Because language reflects what is possible in society. If we have the word for something, we are likely to also have legal frameworks and rights relating to it, as well as access to services, social safety nets, reward systems and insurance packages: all major factors in exacerbating inequalities through the pandemic and recession – or enabling a more equitable future to emerge. What precisely has COVID-10 changed for families, and what new structures do we need?
Multiple 'double burdens'
COVID has exposed the fault lines in our capacity for care. While care is a major function of the family, our need for it has always stretched beyond what a family can deliver. Most of us draw on a wide range of support networks (friendships, peer groups, communities) and public or paid services (creches, carers, care homes) throughout our lifetimes.
By confining care to a limited number of people and places, the pandemic has highlighted the unbounded nature of our co-dependence, while causing the burden to fall disproportionately on certain members of society – in particular women, single parents and frontline care workers.
Moreover, increased responsibilities have coincided with limited means: the earnings of single parents fell by more than double the amount experienced by households with children and more than one adult. For some, while the burden of care has increased, it has also become more visible. Toddlers make regular cameos on Zoom; family members working or schooling from home witness myriad domestic chores; the furloughed or unemployed take on more domestic responsibilities. Online working has also enabled a less rigid divide between formal work and informal unpaid care work. Many professionals are juggling domestic tasks throughout their day and catching up with their 'day jobs' once their kids are in bed, making nonsense of strict working hours.
For some, this has even been empowering – making their professional life more compatible with domestic responsibilities. (I, for one, was grateful to keep working with a young baby, in spite of the assumption that I would take 'maternity leave' – which did not appeal to me, being self-employed and keen to keep work flowing if I could.) However, the expectation that women will juggle professional lives with additional childcare and domestic responsibilities has (at least) doubled the burden for many.
Meanwhile, the challenges for vulnerable seniors have doubled too: stay-at-home orders have limited their access to family support, and also exposed faultlines in senior housing solutions.
While these offer round-the-clock professional support and social opportunities, they have sadly also been hotbeds of risk. In April 2020, one-fifth of virus cases in the US were linked to nursing homes or care facilities. In Spain, seniors were found abandoned, some dead, in nursing homes.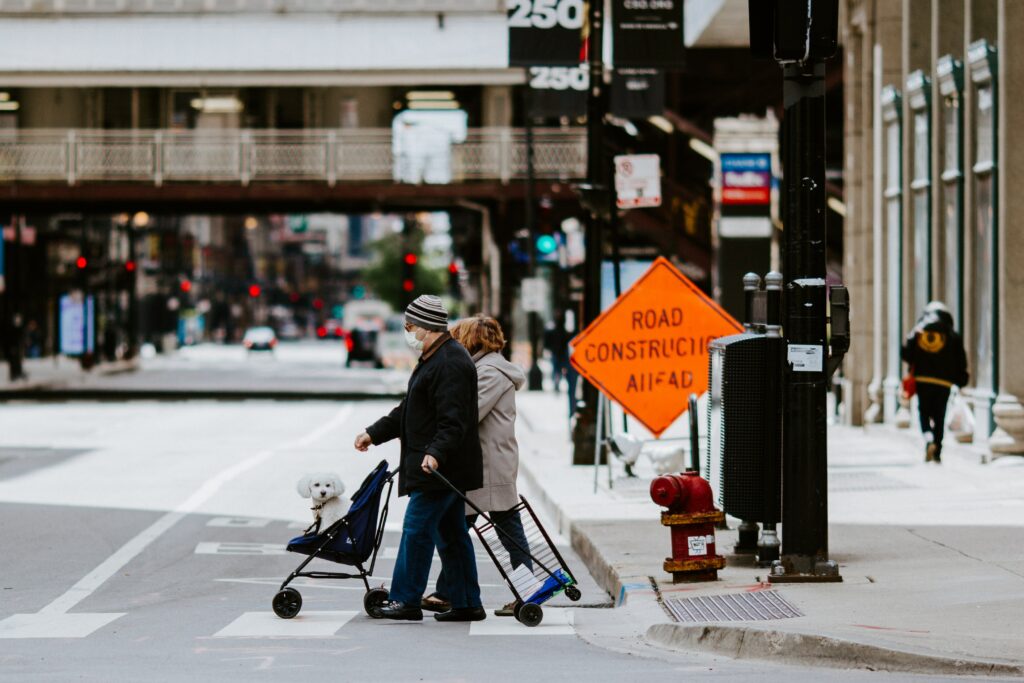 Restrictions to protect residents by requiring them to stay in their rooms have had severe impacts on their wellbeing.
And what about those families without homes to stay in? The rise in homeless families through the pandemic is far from visible on the streets. A lack of family-friendly shelters and the fear of having children removed mean homeless families often opt to stay in temporary situations that can be crowded, unstable and dangerous. COVID-19 has greatly heightened these risks, while increasing the numbers of homeless families, and data about how they are managing is severely lacking. Similarly, families living in tightly packed temporary camps – such as refugees and internally displaced people – are particularly vulnerable, with inadequate sanitation and no possibility of social distancing.
Towards a better balance
These challenges highlight our interdependence and urge us to care for each other in equitable ways. Families have a crucial role in this, and so we need to find fairer ways of working both within them, and in the social networks and systems that support them.
Some are optimistic about the potential for a longer-term shift in gender roles within families, as a result of the heightened visibility of domestic labour and increased flexibility in working practice. For example, researchers in the US find "sizable" potential for a reversal of roles in cases where women retain jobs outside of the home (in medical or food services, for instance), while men either lose jobs or are able to work from home. Reviewing literature on how policy changes come about, they anticipate that "such a reallocation of duties within the household is likely to have persistent effects on gender roles and the division of labor".
Crises have frequently enabled a breakthrough for gender: World War One opened up new areas of employment for women, from the railways to the police, and saw them driving ambulances and playing football. Such shifts occur in response to need, enabling new thresholds for 'acceptability'. Nonetheless, new policies and systems are required to sustain these in the long-run.
What's needed to enable men to take on a greater share of domestic responsibilities? UNICEF calls for paid parental leave, available to both parents; support for breastfeeding at work; affordable, accessible and quality childcare; and child benefits.
We also need to address unpaid and underpaid domestic labour and care work, through minimum wages and safety nets for care workers, and tackle the resulting pay gap in women's careers. In light of the crisis, one policy recommendation is to extend unemployment benefits to workers voluntarily leaving jobs to provide childcare: could this become standard practice?
Fair pay for care work is one aspect of a broader question of ensuring a just and adequate flow of value and resources across families and communities, and particularly between generations, to weather the long-term impacts of the crisis. COVID will increase the need for financial support due to lost employment or housing for many years to come. Family members with more stable situations will be required to help others out, whether that's through loans or by opening up their homes. We can expect to see more multigenerational households – which can bring benefits in sharing resources and the burden of care, but also raise new challenges. For instance, when younger, more active people move in with older generations, they bring both financial demands and increased health risks. How can families be supported through to respond to these needs, which may well outlast the crisis? How could pension funds, life savings plans and insurers respond?
A progressive approach to care also demands alternatives to the 'traditional' family. The search for these isn't new. As Boulding argued in 1978: "In all societies undergoing rapid change [there has been] the experimental creation of new family forms or the modification of existing ones. The commune as an alternative family form has been invented over and over again, bringing persons together to live as a household who are not otherwise related." The main obstacle, she argues, is cost. Surely cost is also a result of government policies and benefits that seek to incentivise marriage, often without provision for non-heterosexual couples, single and divorced parents, and other permutations. What processes are underway to redesign social support to empower more of us to care for each other?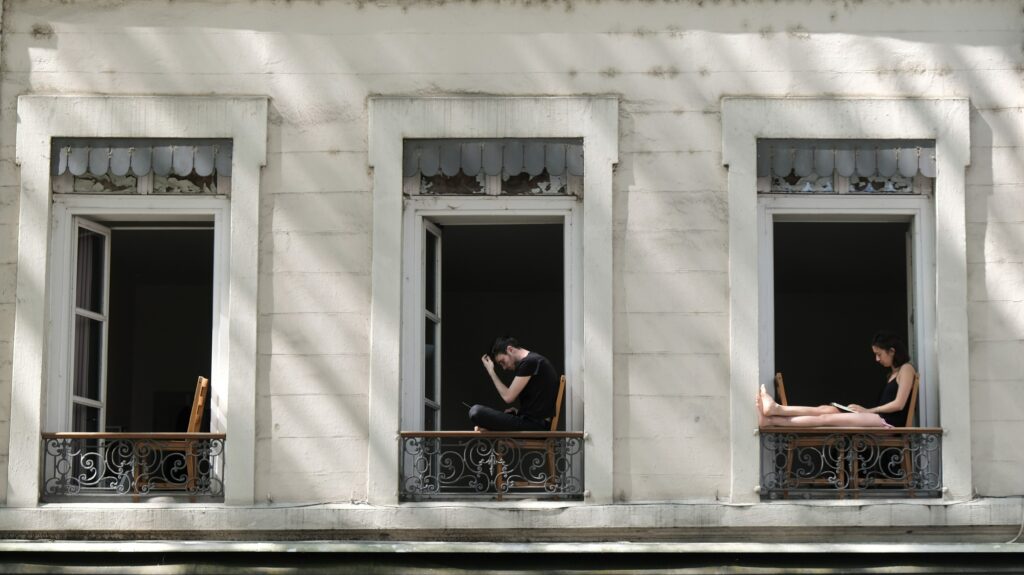 Design also plays a role in other aspects of society: the provision of affordable housing should also encompass space for multiple generations, complete with their care, education and working needs. One regeneration proposal for city living in Northern England by prize-winning architect Sarah Wrigglesworth aims to create a flexible homestead with provision for "a push-me-pull-you negotiation between different parties with a view to accommodating kinships networks across the life course."
Care-centric support systems
Ultimately, post-COVID design needs to empower carers in whatever circumstances they find themselves. This means increasing their access to all support systems and programs – whether that's through schools, maternal and child health provision, child and youth programs, community support centres, or temporary shelters and camps. Immediate support to help carers navigate the crisis – by getting back into work or providing adequate nutrition – should be accompanied by future-focused coaching and financial support to identify and work towards longer-term goals, such as developing skills to increase earning potential.
Whatever crises lie ahead, empowering carers is our fastest route towards more resilient societies.
---
Read next:
---