A study has shown how the bacteria in our gut plays an active role in causing anxiety and depression. The research used mice to find a link between intestinal bacteria and altered behavior that was a consequence of early life stress.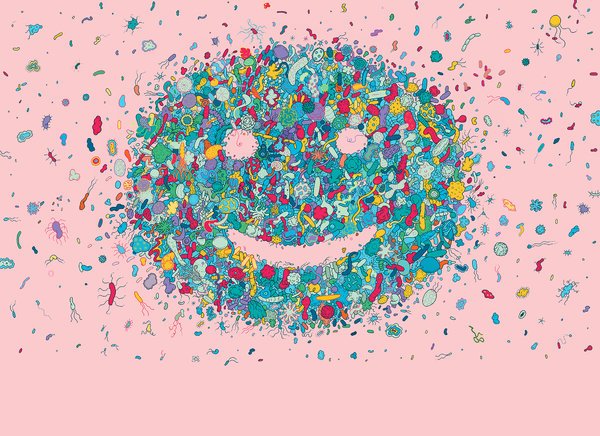 Researchers used groups of mice with different bacterial conditions for the experiment. One group was grown completely free of bacteria and kept in sterile conditions, while the other group were regular mice that were exposed to an ordinary, complex variety of bacteria. The last group was a germ-free control group that had not been separated from their mothers. The baby mice were subject to early life stress by being seperated from their mothers' for 3 hours a day for 3 weeks.The group with normal gut bacteria showed an unusual increase in the stress hormone corticosterone. They also exhibited signs of depression as well as anxiety. The germ-free mice, behaved similarly to the control mice, showing no symptoms of anxiety or depression. Meanwhile, the control group showed no elevated stress hormone or altered behavior.
These results indicate that the bacteria in the environment are contributing to behavior associated with anxiety and depression. Next they exposed the germ-free mice to bacteria taken from the stressed group. As the bacterial composition of the germ-free mice changed, so did their metabolic activity and their behavior. After a few weeks, the previously symptom-free mice were now showing signs of depression.