Governance can be transformational. When we set our sights on changing the world, we also know that governing well goes beyond preparing our own organisation, network or movement for the future. How do move beyond tweaking the way things currently work and apply governance to transform the 'systems' that operate in our society that maintain injustice, oppression and inequality (such as race, patriarchy and class)?
Written by Transformational Governance Stewarding Group – Asif Afridi (brap), Joe Doran (Lankelly Chase), Jasmine Castledine (School of System Change), Kate Swade (Shared Assets), Louise Armstrong (Forum for the Future), Sarah McAdam (Transition Network)

This is part of a series of blogs about transformational governance, you can read part one here.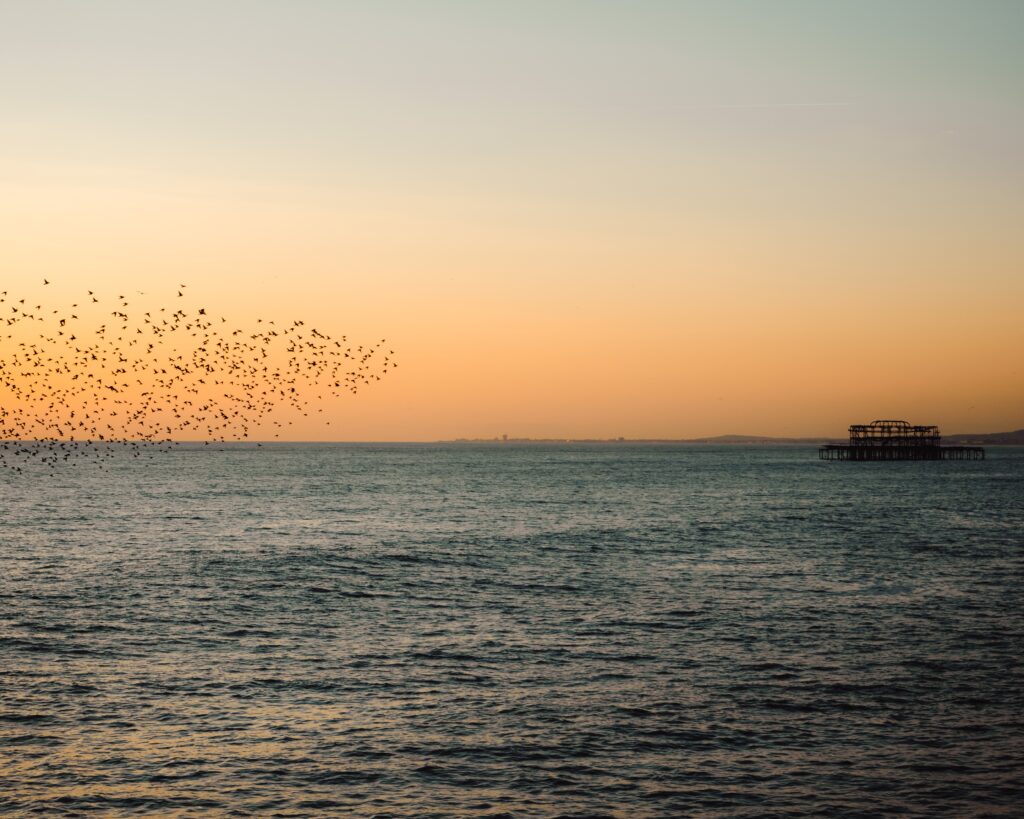 The challenge and opportunity
Innovative ways of organising represent a critical leverage point for system change, but one that is largely overlooked. Organisations occupying experimental niches are exploring forms of governance which visibly distribute power and responsibilities, are rooted in co-design and co-production principles and enable individuals and teams to work creatively and effectively with emergence and complexity. There is huge need and potential to spread this work beyond the margins, but the challenge of shifting organisational structures, processes and culture is a huge feat.
People working for social change are used to creating and participating in collaborative activities. But these rarely accommodate, or result in, deep shifts in governance. People with apparently relevant experience can be caught out by the charge and complexity associated with attempts to change institutionalised oppression and shift long-established unhealthy power dynamics. We want to shine a spotlight on the transformative potential of systemic governance and support people in critical roles to develop skills and practices which will help realise this potential.
At this point we are defining governance as the core process that allows other processes to work properly. Governance is also the space where we articulate our interests, mediate our differences, and where the wider system shows up in how we make decisions. (Further definition here)

Healthy power – overcoming systems of oppression through transformative governance
We tend to hear a lot about the role of leadership for social justice. We can point to individual leaders that we know made the difference in leading social movements, challenging systems of oppression and speaking out for the most marginalised in our society. We tend to talk much less about the role of governance in changing our world and making it a more equitable and sustainable place to live. 'Governance' – is seen as less sexy. It's seen as a bit boring and procedural. Making sure due process was followed, that risks were managed, that those with authority got a chance to speak, that decisions were made well and that the right notes were taken so outside observers will know that things were done 'right'.
But governance can play a critical role in changing the world. When we get the right processes in place for people to learn and work together well, when we can tune in to our mission together and create the conditions to respond to changes that are coming, governance can be transformational. When we set our sights on changing the world, we also know that governing well goes beyond preparing our own organisation, network or movement for the future. Not just tweaking the way things currently work, we are interested in using governance to transform the 'systems' that operate in our society that maintain injustice, oppression and inequality (such as race, patriarchy and class).

Transformed governance can disrupt and open up significant new spaces and possibilities within organisations, movements and collaborations. It can open up new perspectives and make visible underlying problems that need to be addressed. It can create space for all voices to be heard, for collective rather than top-down intelligence to be creatively applied to complex problems. It supports finding a good balance between autonomy and the needs of the group, that is responsive, powered by feedback and enables us to adapt and respond to fast-changing situations. As the challenges we face in building a great life for people and the planet continue to get ever more complex, we are recognizing that we need to govern in ways that recognise and work with that complexity.
A shared space to learn and inquire together
The longer term vision is that we want to bring life to a well resourced and supported space where people can explore whether and how transformative governance can help them significantly increase the coherence, impact and potential of their work and organisations. A space to share, learn and develop together- navigating the ups and downs this work comes with.
Some of the assumptions we're starting from:
It can be lonely and difficult experimenting with potentially transformative forms of governance while within the current paradigm.
There are excellent resources available to those creating new models from scratch, but much less about the hard reality of transitioning an existing organisation to new structures, processes and cultures.
Organisations working hard on delivery frequently attempt to adjust their governance in the margins of their funded work so too often fail to reach the critical tipping point where there is broad understanding of the transformative potential of the shift they are trying to make and collective commitment to the process.
Those playing key leadership roles in such transitions would greatly benefit from an environment where they can be frank about the obstacles they are facing and as open about their failures as they are about their successes.
There is a need for a space to share experiences, fears, insights and plans with others facing similar challenges. Having space will help people find the courage, compassion and creativity they need to achieve impactful and lasting change.
We know that the word governance can be off-putting, and doesn't resonate for everyone, so we are seeking to create multiple accessible paths into the topic and a legitimising, resourced space where people can learn, share, develop and sustain innovative approaches together.
Be part of the journey
Perhaps you are already exploring how innovative governance can make power more visible and distributed and shift how we take decisions and collaborate across differences? Are you already experimenting with innovative governance in your group, organisation or network and looking for opportunities to share learning, inspiration and support with others? Perhaps you're interested in an opportunity to share learning, inspiration and support with others?
To contribute your perspective, experiences and needs during this initial design phase of the project:
register here for an open online conversation about how good governance can be a powerful disrupter of systems of oppression [2pm BST time on 8 June];
register here for an open house online session during which you can discuss project possibilities with the current stewarding group [2pm uk time on 22 June];
email us if you'd like to stay updated with news of this work or to contribute to our open Miro board before the 12th July
It is important to us that a lack of resources does not act as a barrier to participation in this process. We are open to paying for people's time or for support needs such as child care if that will enable you to contribute. We seek to operate on a basis of trust and transparency – let us know what you need by email.
Our focus is on groups, organisations and collaborations seeking to support positive social change in the UK. We're very open to sharing learning with those engaged in similar inquiries beyond the UK and we know that context can be important when thinking about governance.
---
Read next: