Since last summer we have seen a huge amount of discourse across civil society, governments and the media, and even some real change. However there has also been a strengthening of forces of reaction, both in the mainstream (as polarising culture war tactics) and on the fringes of the far-right. Joy Green explores some of the further possibilities and ramifications from a futures perspective.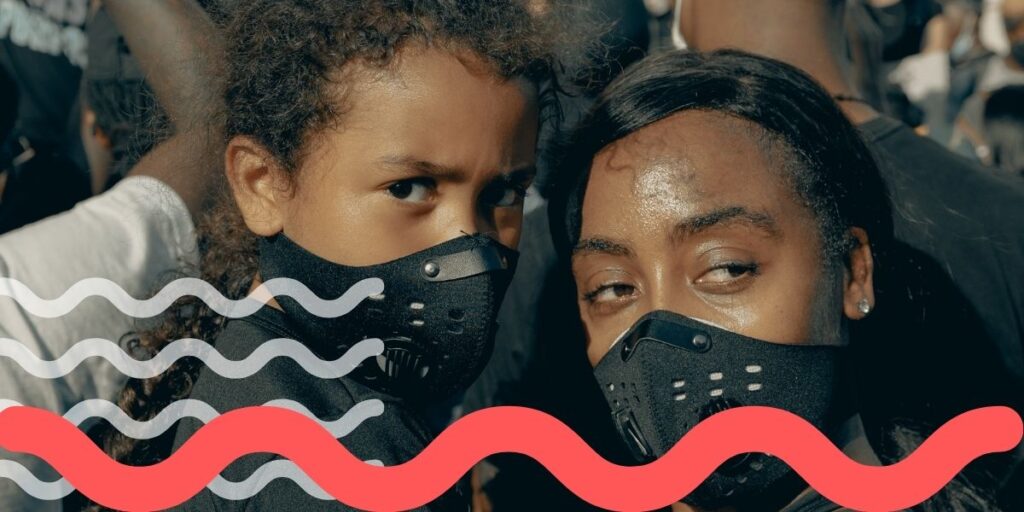 It's several months now since the videoed killing of George Floyd transfixed the world in horror and set off a wave of BLM protests and discussions that penetrated deeply into the collective consciousness in several countries. That wave is still rippling now, and some deeper effects and possibilities are becoming evident. What might we see if we take a futures perspective?
First of all we need to look at the underlying structural factors to understand the possible depth of change. These include factors such as demographics, and long term social, technological and economic trends.
When we look at these we see something really interesting and perhaps counterintuitive. A long term (50 year) trend of increasing relative empowerment of people of colour seems to have reached an important tipping point – there are now many more people of colour able to amplify demands for racial justice, via increased access to media production and increased political representation. And there are also many more white people willing and able to speak and act in solidarity. There is now an ecosystem that can articulate issues of systemic racism in ways that resonate, and propose solutions. And so in the wake of last summer's BLM protests, long-term systemic injustices such as redlining of housing have been dragged into the light and explained clearly and repeatedly. Arguments for reparations have become harder to brush aside.
Outside the US this pattern is repeating in Europe, as former colony-holding countries like the UK, France and Belgium are being asked to confront their histories (and the still-live consequences of those histories) more honestly. It is also happening in the international Aid sector, which is being asked to examine and reconsider some fundamental assumptions about who should lead and where funding should go. (Shockingly, more than 99% of humanitarian and philanthropic funding currently goes to predominantly white-led international NGOs. And despite Africa's growing and dynamic social sector, only 5.2% of US foundation giving to Africa goes to African-led organisations).
A basic demand that the perspectives of people of colour should be given equal weight to those of white people is finally gaining traction in institutions of power and wealth, as more people of colour either gain access to those institutions or become able to demand accountability from them, and as more white people speak and act in support.
These trends point to the possibility of deep systemic change, as more protest is bolstered by more solidarity with that protest. They also point to the reasons for the strength of the counter-reaction which we are also seeing. Real change usually entails a shift in power or a sharing of power, which is usually strongly resisted by those who previously held it, even as it slips away.
This dynamic is strongly evident in the US and the UK, where culture war tactics are being vigorously employed in an attempt to undermine white solidarity with the renewed push for racial equality. These are working to some extent – polarisation is increasing, and there are some worrying signs that far-right groups are capitalising on these divisive dynamics to try to promote their worldviews to wider sections of society and elide them with more mainstream ones (for example the recent open association of groups like the Proud Boys with Trump).
These dynamics are all being amplified by the ongoing pandemic and its many effects, which include the highlighting and deepening of structural inequalities, including racial ones, and also the pushing of more people into isolated, very online lives with increased vulnerability to divisive and extremist messaging on social media.
So what does all this point to? The deeper long term trends give real cause for hope, but the volatility of the current moment should not be understated. The ground is fertile for deeper systemic change beyond the removal of some statues and the establishment of commissions, but there is also the risk that polarisation and extremism could spiral and take whole sections of some societies into dark and strange territory.
Read next