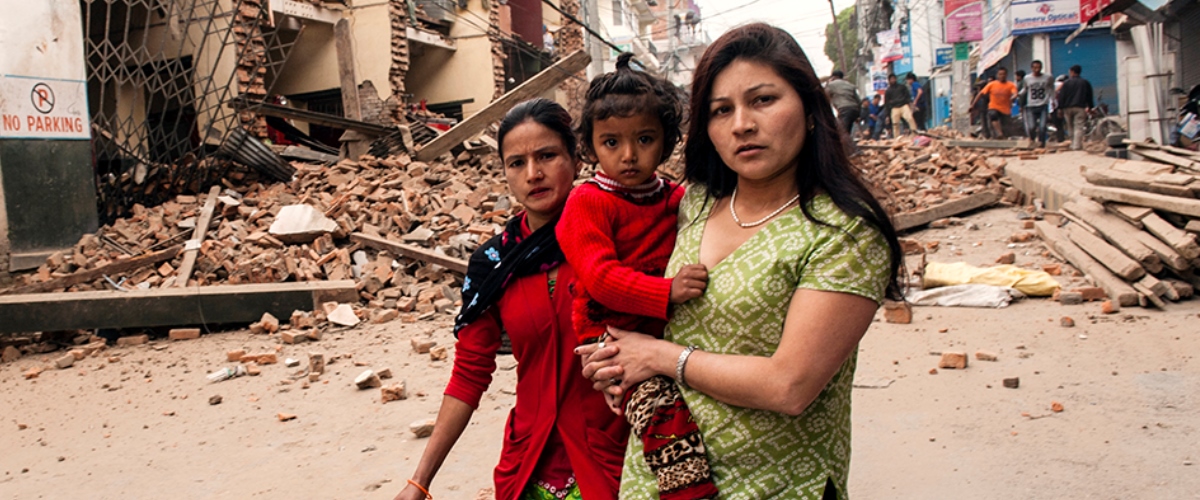 According to the World Health Organization, there has been a rise in mental health disorders following the Nepal earthquakes, with approximately 10% of people being treated at temporary health clinics reporting mental health issues.
In response, the WHO has set up mobile mental health clinics in the Kathmandu region and it plans to extend to more remote affected districts. Together with the United Nations High Commissioner for Refugees, it has also produced a new guide to help non-specialist emergency workers assess and manage mental health.
Mental health conditions resulting from emergencies can include depression, traumatic disorders and prolonged grief, as well as a worsening of pre-existing disorders. Furthermore, in Nepal many farmers are expected to suffer from alcohol withdrawal symptoms as they consume large quantities in the belief that it gives them energy for field labour.
Image caption: The Nepali earthquakes have caused physical and mental damage
Image credit: IFRC / Flickr