Our current global financial system is severely imbalanced, vulnerable to shocks and low on monetary tools to tackle them. It also misallocates resources at extraordinary scale due to an economic model focused on short-term profits and growth almost at any cost. This systemic misallocation exacerbates wealth and power inequalities. It also multiplies the risk we face from biosphere breakdown and severely hampers attempts to prevent it.
The natural instinct to return to 'normality' risks delaying the urgently-needed transition to a zero-carbon economy 
This is the backdrop against which the response to COVID-19 has played out. Governments and businesses continue to act quickly and decisively to the public health crisis. The challenge now is for them to respond to climate and biosphere breakdown with equal urgency. This starts by ensuring stimulus packages for post COVID-19 recovery help tackle – rather than worsen – the crisis.
We have an opportunity to rethink how this power and this money is used. 
The very act of locking down economic activity in the name of public health was an explicit recognition that the economy should serve people, not the other way round. We are witnessing the value of social safety nets in providing resilience against unforeseen shocks, with public spending seen as an investment rather than a liability. With employment prospects uncertain, governments could build on this by exploring ambitious alternatives to traditional welfare, such as a universal basic income, or a jobs guarantee. Many progressive businesses are embracing a wider definition of this role, one which encompasses the common good, rather than simply shareholder returns.
Those companies which have prospered during the crisis, or been kept afloat by government support, now have both the opportunity and responsibility to think hard as to how to embed this values shift in the way they do business. Their investment decisions will determine whether the recovery lays the foundation for a truly resilient economy – or is simply storing up shocks for the future, the severity of which will make COVID-19 seem like a storm in a teacup.
Questions to hold
How can we create a resilient economic system that delivers social and environmental value?
What are we stimulating? What do we want to recover?
How can we redefine what we mean by value ?
How do we shift the goals of the our economic system?
Actions to take:
Contribute to deep economic reform by redefining how we value thriving people and ecosystems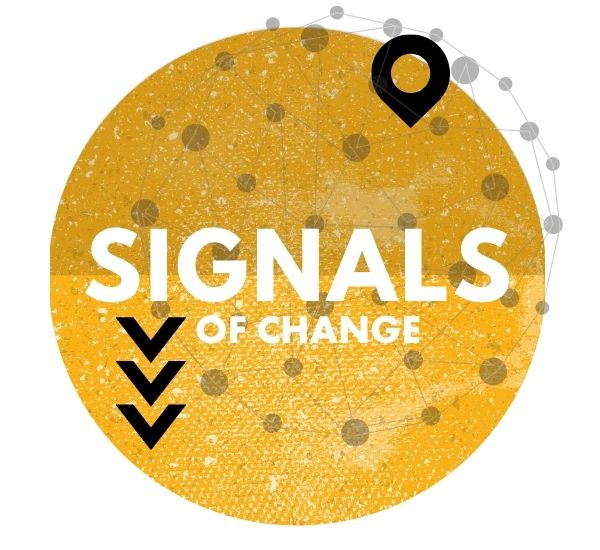 See WHAT WE'RE SEEING –
go to Related Signals below.